Mother's Day Recipe Contest 2013:
The Winner of the

Mother's Day Recipe contest is....
John Thelian

Maspeth, NY
with the recipe:
Congratulations John!!!!!
The Prize for this contest is a beautiful basket filled with fine Italian Extra Virgin Olive Oils, Balsamic Vinegars, tomatoes and many other fine products kindly offered by Academia Barilla. The basket also includes a wonderful recipe book published by Academia Barilla. Of course the basket also includes a Cooking with Nonna Apron. I encourage all of you to check all the high quality products of Academia Barilla!!!!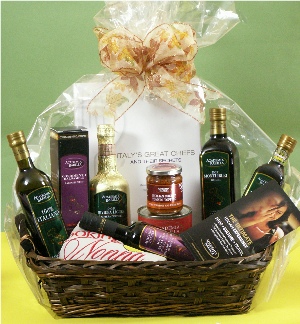 The basket full of Italian products awarded to the Winner, is graciously offered by Academia Barilla... please visit the Academia Barilla website:
Contest Rules:
As for the Contest, it will start on April 11, 2013 and will close on May 12, 2013 at 11:59PM. The winner will be announced on May 14 at 6:00PM. The theme of the contest this year is: A Pasta dish that your Mamma would Love!

The winner will be chosen based on the respect of tradition, presentation and originality. Please be aware only recipes with a photo of the dish will be accepted in the contest. Recipes without a photo will not be published and will not participate in the Contest! To Participate is easy, just join La Famiglia and by using the Add a Recipe tab, you can upload all your recipes.

Soooo.... Get Cooking and I hope you all WIN!!!

Happy Mother's Day to all the
Mamme of the World!!!