Pastina is available in La Bottega della Nonna HERE!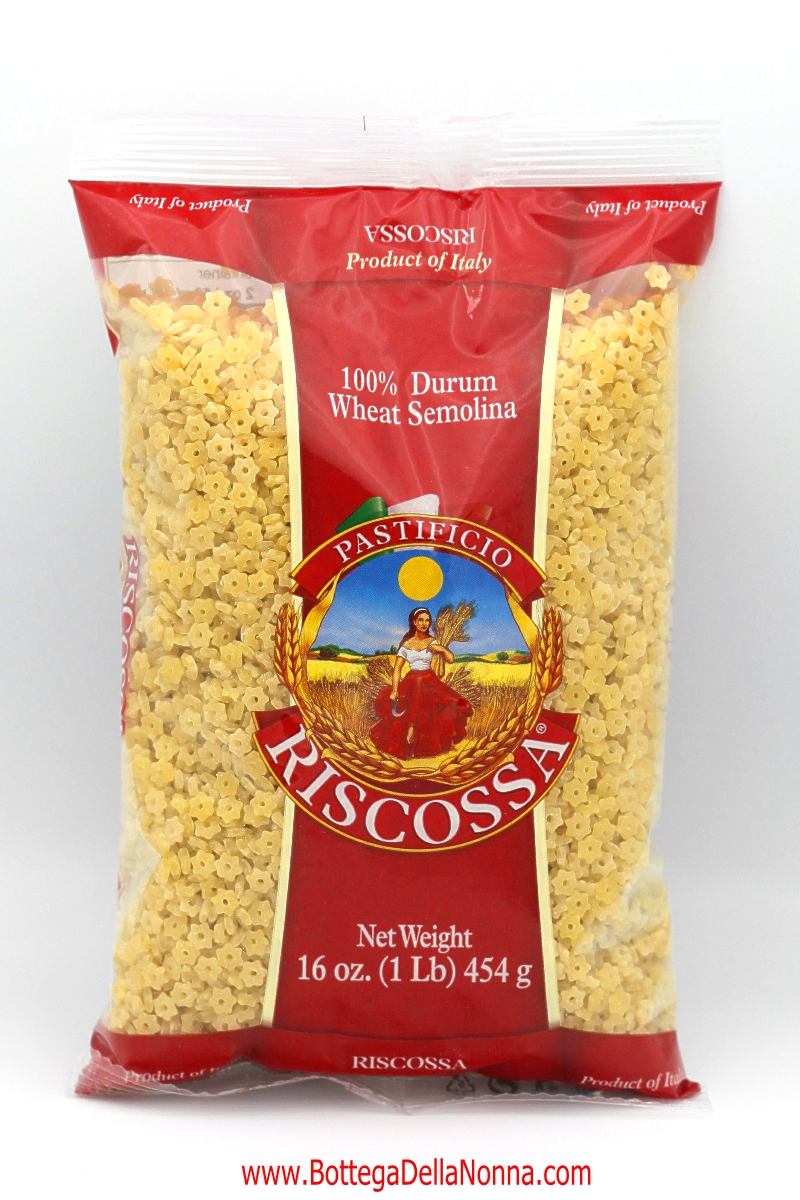 Add 3 Quarts of water in a pot.
Add all the ingredients except the Pastina.
Once the water has come to a boil, let it boil for 15 mins.
Add the Pastina and let it cook until it is Al Dente.
Serve with some grated Parmigiano, optionally.