Get authentic Sicilian Anelletti Pasta HERE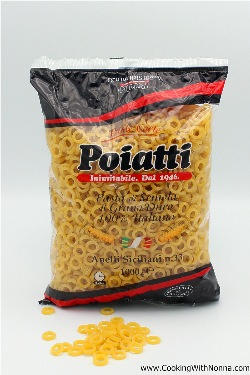 Cook the Anelletti in salted water until it is al dente.
Drain most of the water but leave some to make the pastina soupy.
Plate the pastina and add a generous drizzle of EV olive oil and a good amount of shavings of Ricotta Salata.
Sprinkle fresh black pepper and... enjoy!