Get your Italian Nutella HERE!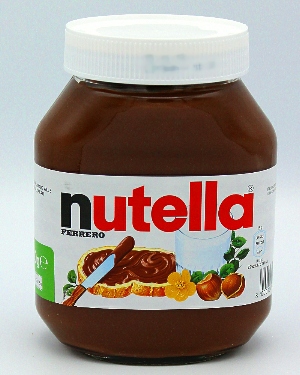 Preheat oven to 350 Degrees
In a bowl whisk the flour, baking soda and baking powder together and set aside.
In a stand mixer mix Butter and sugar until fluffy.
Add the Eggs in one at a time waiting until each is mixed in before adding the next. Add in the Vanilla, sour cream and bananas and mix until well combined.
With the mixer on low speed add in the dry ingredients a little at a time scraping down the sides of the bowl. Do not over mix. Once combined use an ice cream scoop, scoop batter into lined Cupcake pan and bake for 15 minutes or until cupcakes are golden brown. Cool completely before frosting.