Get the Shells Pasta HERE!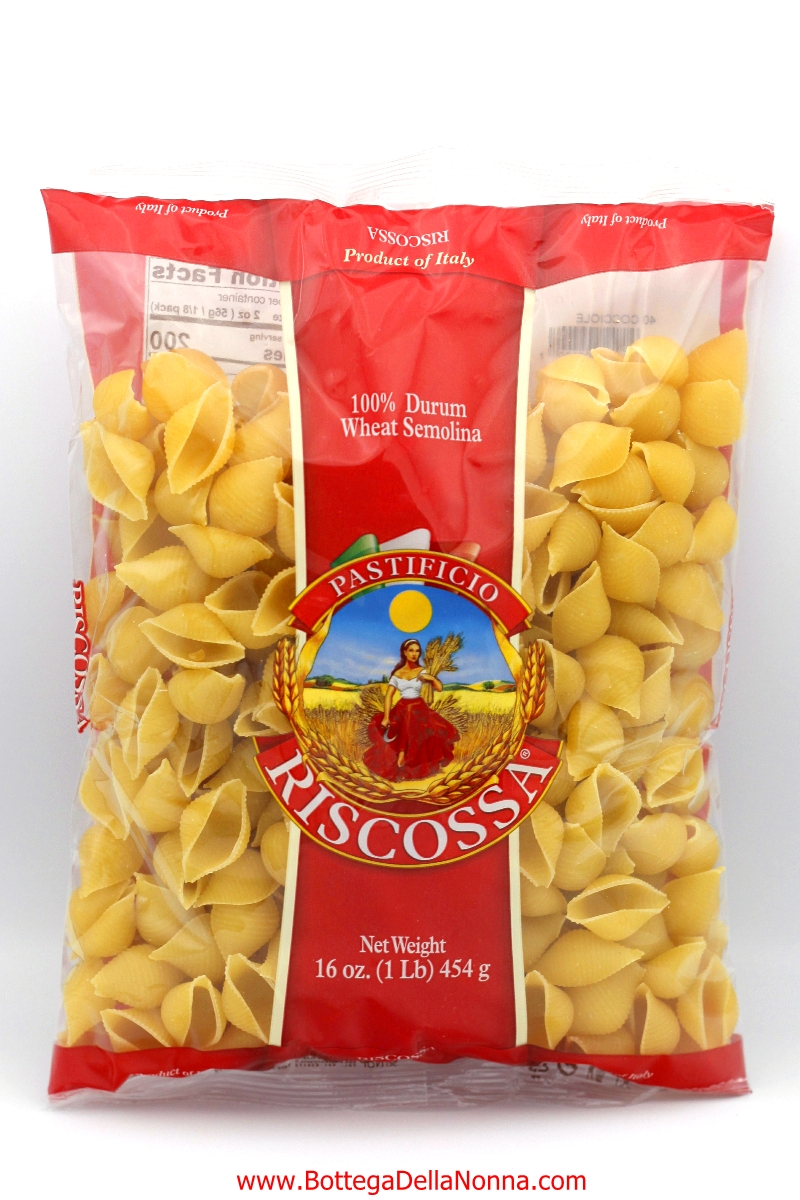 Bring a large pot of salted boiling water to a boil.
Add the broccoli to the pot and return the pot to a boil. Boil for 5 minutes.
Drop the pasta into the water with the broccoli and cook according to package instructions minus 2 minutes.
When the pasta has about 2 minutes to go, place a large skillet over a medium flame and heat the oil.
Add the garlic and cook until golden and fragrant, about 1 min.
Scoop a cup of cooking water out of the pot with Broccoli and pasta. Set aside.
Drain the pasta and broccoli and add it to the hot garlic and oil.
Add the cooking water to the pan. Cook over high heat for 1-2 minutes. The broccoli should begin to break down into a sort of cream. Try crushing the pieces of broccoli with a wooden spoon as you sauté it. Taste for seasoning and add more salt as desired.
Remove from heat and stir in the mozzarella. The residual heat of the pan will melt the cheese.
Serve immediately.