Get your Sicilian Caponata HERE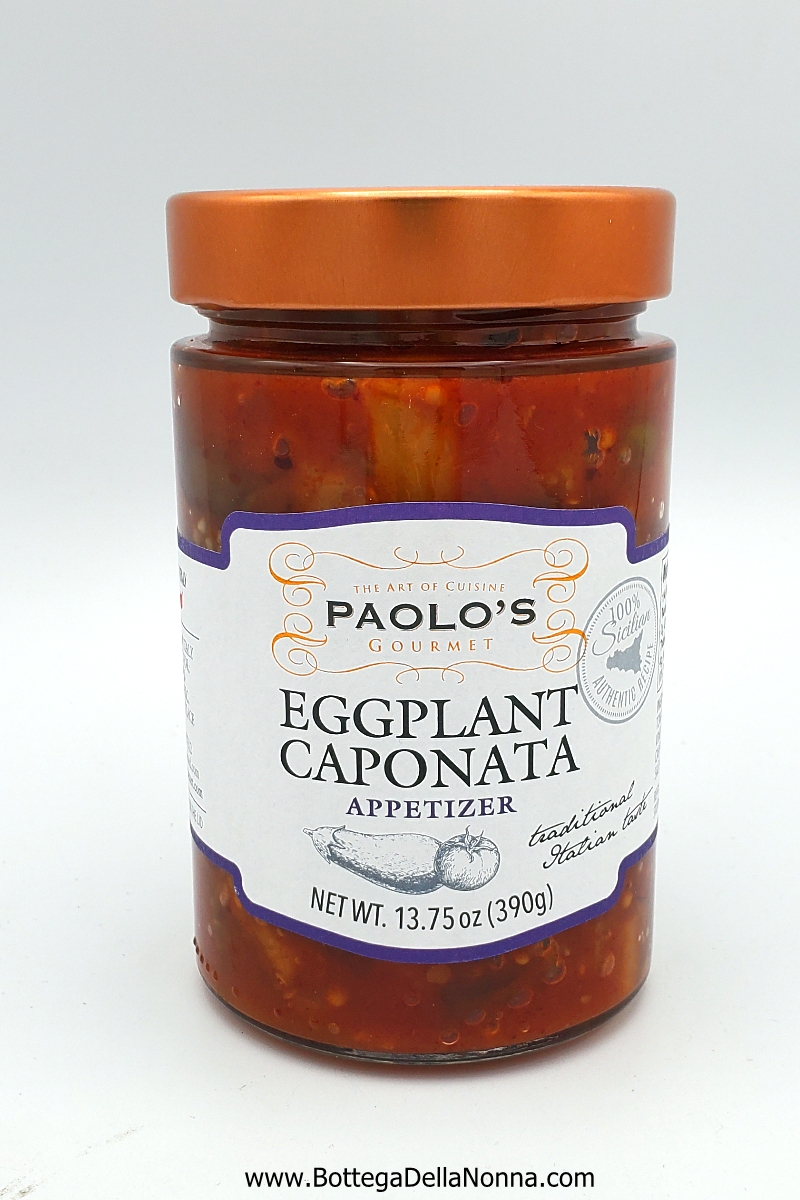 Wash and cut the eggplant in cubes of about 1" thick. Do not peel the eggplant.
Optionally put the eggplant pieces in a colander, salt it and let drain until the water begins to drip. About 10 mins.
Rinse the eggplant in cold water and dry with a towel or paper.
Fry all the eggplant pieces until golden brown. Put in a plate lined with paper towels.
Boil the celery in hot water. Once tender, shut the flame and add the capers and the olives.. Keep everything in the hot water for about 3-4 minutes. Drain and set aside.
In a saute pan add the EV Olive oil and saute the onion.
Once the onion is translucent add the crushed tomatoes.
Saute for a few minutes and add the boiled celery mixture. Cook for 3-4 minutes.
Add the fried eggplant and cook for 3 minutes.
Dissolve the 1/4 cup of sugar in the vinegar and add to the pan. Cook for an additional 5 minutes.
Add the 4Tbsp of sugar to the chopped almonds.
Move the caponata to a serving plate and garnish with the chopped almonds.