Get your Italian Tuna HERE!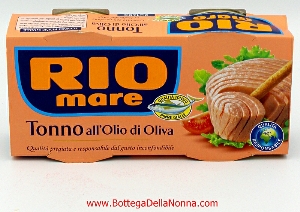 Cook the pasta in very lightly salted boiling water until al dente.
In a sauté pan add the oil and sauté the scallions until soft, about 5-7 minutes. Add a pinch of salt to help draw out the water.
Add the wine and reduce. Add the olives and tomatoes and sauté for another 3-5 minutes or until the tomatoes are tender.
Add the tuna and sauté for one minute.
Add in the al dente pasta and a bit of pasta water if it feels dry.
Toss together and serve immediately.