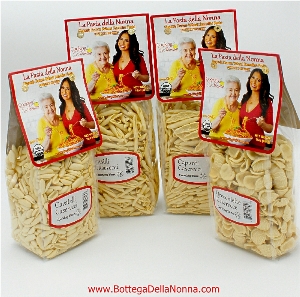 Pasta della Nonna available HERE!
Put the semolina on a wooden board and make a well.
Add some water and begin mixing the semolina to absorb the water.
Continue mixing until all the semolina has been mixed and you obtain a ball of dough of firm consistency.
Wrap the dough and set aside for about 30 mins for better results.
Make the cuts of fresh pasta that you prefer.