Get your Italian Tuna HERE!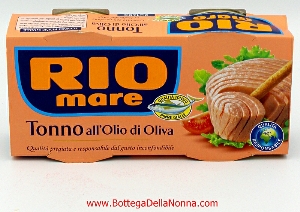 Drop the potatoes into a pot of lightly salted boiling water and cook until fork tender, about 18-20 minutes. Drain and remove to a large mixing bowl.
Add the asparagus to a pot and cover them with water. Boil for 10 minutes and drain. Add the asparagus to the bowl with the potatoes.
Add the remaining ingredients to the bowl and toss to combine. Serve chilled or at room temperature.