SHOP Nonna's Lemon Drop Cookies HERE!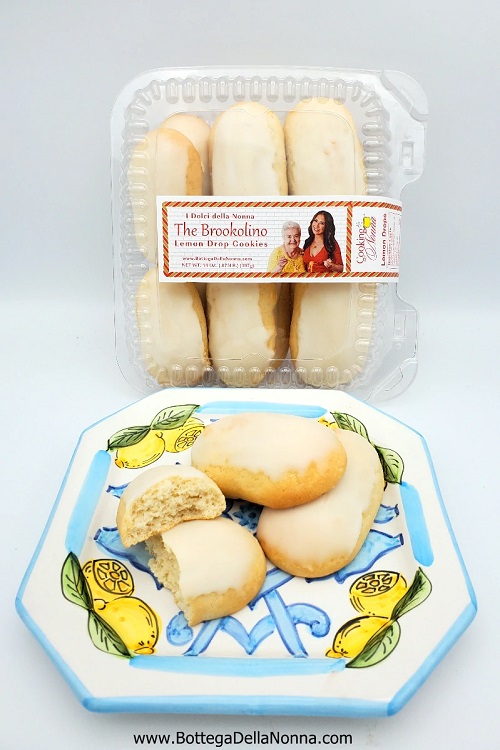 To make the cookies:
Preheat your oven to 350 degrees. Line baking sheets with parchment paper.
In a mixing bowl whisk together flour, baking powder and salt. Set aside.
In another bowl combine the sugar and shortening. Beat with an electric mixer until fluffy, about 5 minutes.
Beat in the eggs one at a time until fully incorporated.
Beat in the cream, zest, juice and extract.
Add in the dry ingredients and beat on low speed until just absorbed. Do not over mix.
Scoop about 2 tablespoons of dough at a time and roll the dough into a ball between your hands.
Roll the ball into a 3 inch log and place the cookies 2 inches apart on the parchment lined baking sheets.
Bake for 15 minutes or until the bottoms are lightly browned. Cool completely before glazing.
To make the glaze:
In a bowl whisk together the Confectioners Sugar, limoncello and lemon extract until smooth. Dip the tops of the cookies in the glaze. Dry on a wire rack.