Get the Pavesini in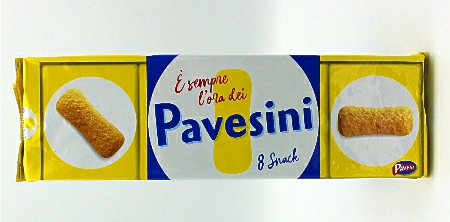 Line a 4.5 quart glass bowl with plastic wrap. Set aside.
In a mixing bowl beat the whipping cream with the sugar and vanilla until stiff peaks form. Add the mascarpone, lemon zest, juice and Limoncello to the bowl and beat until smooth.
In a shallow bowl combine the Limoncello and milk. Dip each cookie into the mixture for about 5 seconds each. Line the entire bowl with the cookies to cover the entire surface. Break a few if necessary to patch any bare spots.
Add half of the cream mixture to the bowl and smooth into an even layer.
Follow with a single layer of soaked cookies.
Add the remaining cream and a final layer of cookies. Fold the plastic wrap over to cover the surface.
Freeze for 2 hours before serving.
Invert the Zuccotto onto a plate and decorate with a dusting of confectioners sugar or whipped cream.