Get your Italian Nutella HERE!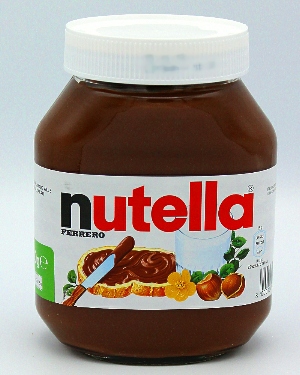 In a mixing bowl combine the condensed milk and Nutella and beat with an electric mixer until smooth. Get your Nutella imported from Italy HERE
In another large mixing bowl beat the whipping cream with an electric mixer until soft peaks form.
Fold the Nutella mixture into the whipped cream until fully combined.
Pour into a freezer safe loaf pan and cover with plastic wrap. Freeze for at least 6 hours or overnight. The gelato will keep in the freezer for up to 3 months.
Scoop into bowls and sprinkle with chopped hazelnuts.