Get all the Products/Ingredients featured in this recipe HERE!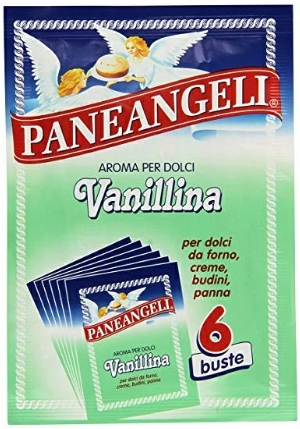 Preheat the oven to 375ºF (190ºC). Line a baking sheet with parchment paper.
In a mixing bowl, whisk together the flour and baking powder. Set aside.
In another mixing bowl combine the egg and the sugar on medium speed until lemon colored and foamy, about 5 minutes. Add the olive oil and lemon zest and mix until fully incorporated. Add the flour and vanillina and mix until fully absorbed.
Lightly flour your work surface. Take a piece of dough and roll it into a 1 1/2 inch thick rope. Using the side of a fork, cut pieces 4-5 inches long on a diagonal.
Dip the fork in flour and gently press down on the tops of the cookies creating lines.
Place the cookies on the prepared baking sheet and beat the remaining 1 egg in a bowl. Brush each cookie with the egg wash and sprinkle with sugar.
Bake for 12-15 minutes, or until the cookies are golden brown on top. Cool on a wire rack.