Get your Italian Tuna HERE!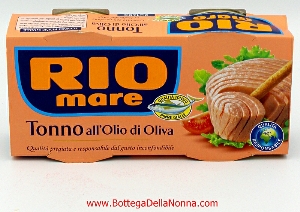 Cook the pasta until al dente in salted boiling water. Drain in a colander and run under cold water to stop the cooking pasta. Toss with olive oil to prevent sticking. Allow the pasta to cool.
In a bowl, combine tuna, arugula, red onion and tomatoes. Add the vinegar and oil, salt and pepper and toss.
Finally add the pasta and toss together once more adding more oil if needed.
Chill and serve with extra fresh black pepper and another drizzle of good EV olive oil.