Get the ingredients needed for this recipe HERE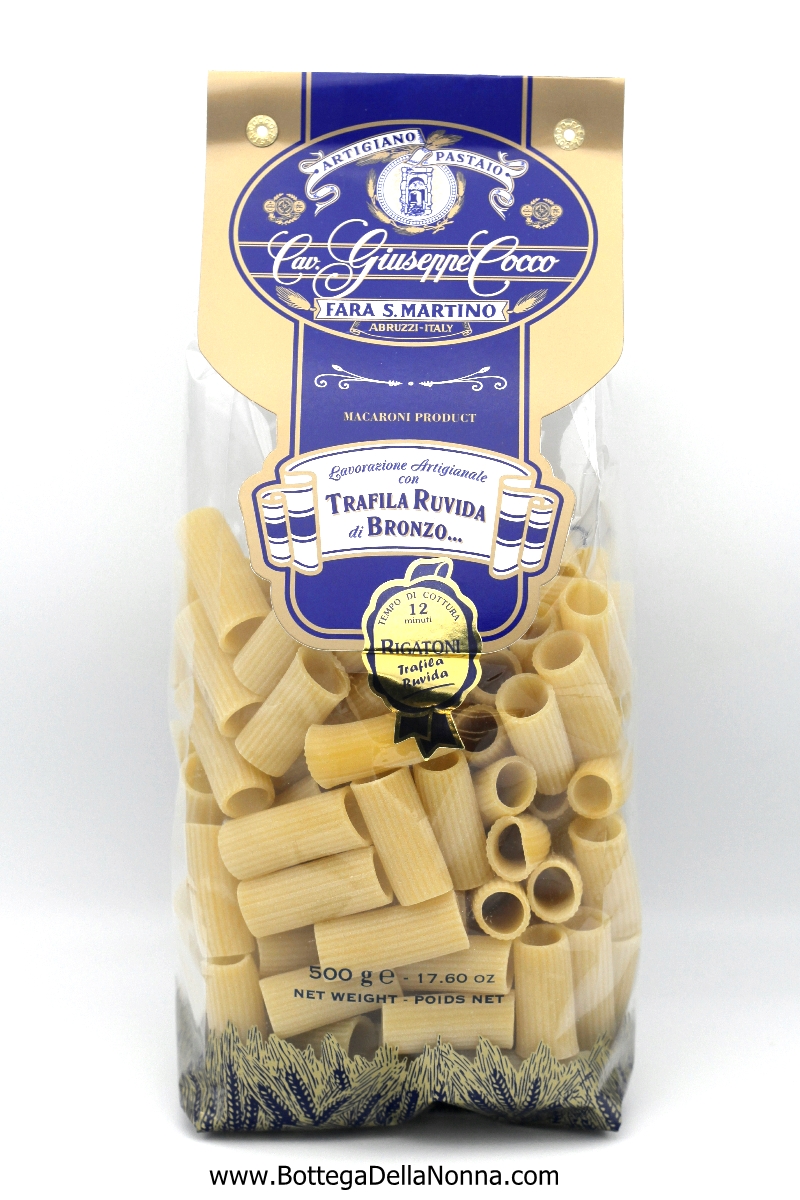 Cut the tomatoes in half, sprinkle them with a bit of oil, garlic and salt and place them in a shallow oven pan. Bake for about 35 minutes at 375F or until golden.
Spread half of the tomatoes in a deep oven pan.
Add the rigatoni cooked very al dente. Cover with a generous layer of passata di pomodoro. Add the olives, provolone cubes, grated cheese and a sprinkle of oregano.
Cover the pasta with the remaining tomatoes. Sprinkle more grated cheese. Bake for 15 minutes at 400F.