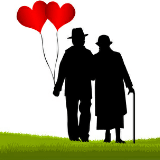 janicetroilo1
My Golden Pots:

My Nonna Points:
4
Member of La Famiglia since:
06/05/2018
Female Nonna Pretty Good!
Thank you for the information about the music--Anonimo Veneziano. It is absolutely beautiful! I can't wait for my CD to arrive. Grazie mille
What is the name of the music played on "Stelvio Cipriani-Anonimo Veneziano? It's beautiful! It reminds me of my trips to Italy.