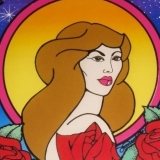 ColleenCervantes
My Golden Pots:

My Nonna Points:
8
Member of La Famiglia since:
04/24/2015
Female Nonna Can cook like a Nonna!



ColleenCervantes
I have missed you. I have been gone for awhile and so many things have changed. I like the new changes. Hope you and all your loved ones are healthy and safe.
1 week ago