Recipes in our Healthy Corner!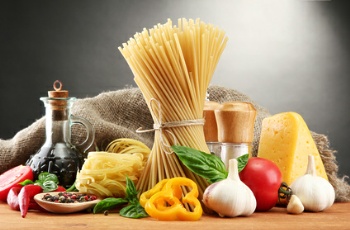 As my Nonna Romana has recently been diagnosed with Type 2 Diabetes, I wanted to begin to focus on this issue for the benefit of my Nonna and the many other people, young and old, affected by this terrible disease. At the same time I also want to addreees the needs of many other people affected by other dietary deficiencies or that have chosen different dietary lifestyles. In this area of Cooking with Nonna, with the help of experts from the Georgian Court University Holistic Department, as well as other experts, we will bring to you the many great recipes that are naturally appropriate for people that have different dietary conditions and wherever possible, we will adapt the traditional Italian Nonna's recipes to make them healthier and suitable for everyone.
My goal is that over time, we will make available to everyone a wide choice of recipes and helpful suggestions so that anyone will enjoy great healthy food without sacrificing traditions and taste. Here you will find recipes in the following categories: Diabetic Friendly recipes, Heart Friendly recipes, Gluten Free recipes, Vegetarian recipes, Vegan recipes and of course many recipes to follow the world famous Mediterranean Diet.
Eat well... Stay well!
Rossella
Select the Healthy Category that you need!