About Rossella Rago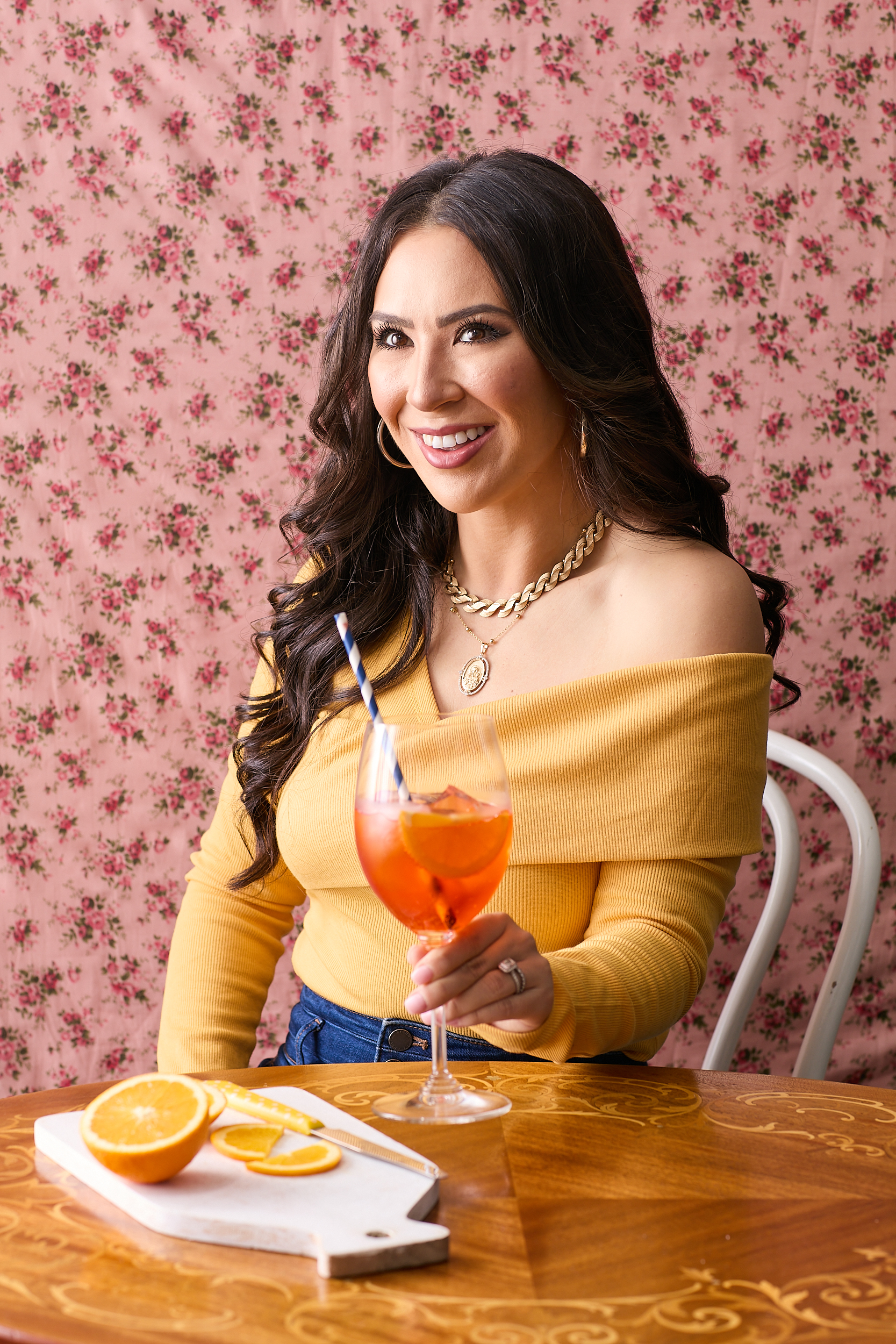 Rossella Rago is an award-winning Italian-American cookbook author and entrepreneur. She is the author of The Cooking with Nonna Cookbook, Cooking with Nonna: A Year of Italian Holidays, Cooking with Nonna: Sunday Dinners with La Famiglia, as well as host of online cooking show and food webisode series, "Cooking with Nonna", and a member of the Italian-American Power Hour podcast. Rossella was the winner of the Food Network's 24-Hour Restaurant Battle: Italiano Battle. She designs and curates apparel, cookware, and retail products all available at bottegadellanonna.com and has led annual culinary tours to Italy.
Rossella is a member of the National Italian American Foundation (NIAF), where she sits on the Italian American Youth Committee, and is also a member of the Order of Sons of
Italy and the National Organization of Italian American Women (NOIAW). She has been a member of the Screen Actors Guild and the American Federation of Television and Radio Artists since the age of ten. She has appeared as an extra in films and television series, including the film The Thomas Crown Affair, Confessions of a Shopaholic and 13 Going On 30. Rossella has participated in several Italian-American pageants, winning the titles of Miss Mola USA in 2003 and Miss Idea USA in 2005.
Her deeply rooted heritage began in Mola di Bari, a small fishing village in Puglia, where her parents were from. Born and raised in Bensonhurst, Brooklyn, Rossella still resides there today. She graduated from St. John's University with a B.A. in Italian Literature.
Contacts:
Vito Rago - Executive Producer
Cooking With Nonna
email: This email address is being protected from spambots. You need JavaScript enabled to view it. | Tel. 973 263 4558

For all other Press, Media and Appearances, please contact Vito Rago at: This email address is being protected from spambots. You need JavaScript enabled to view it.
PS: For all Website Login and Password related inquiries, please contact:
Cooking with Nonna at: This email address is being protected from spambots. You need JavaScript enabled to view it.

Send Rossella Your Love!
Rossella loves to hear from all of her fans! Please send your mail to the address below:

Rossella Rago c/o Cooking with Nonna
7612 13 Ave
Brooklyn, NY 11204
This email address is being protected from spambots. You need JavaScript enabled to view it.