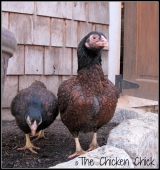 Linda Rosa
My Golden Pots:

My Nonna Points:
6
Member of La Famiglia since:
04/08/2014
I just viewed a Sunday gravy recipe that included garlic and onion powders. Really!! Use a fresh chopped onion and fresh garlic. The taste is so much better.
rossella rago
I'm with you! The recipe you must be referring to must be from a guest... not one of mine!
6 years ago