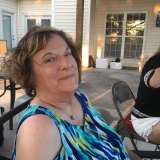 Nani0405
My Golden Pots:

My Nonna Points:
4
Member of La Famiglia since:
03/21/2019
Female Mother Pretty Good!
Just came upon your web site while looking for a butter cookie recipe like my Mother used to make. But, she didn't have a recipe, per se. Sadly I didn't pay too much attention to detail when I did help her...thank you for all this wonderful Italian info!!!