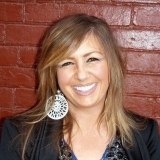 vellabella
My Golden Pots:

My Nonna Points:
5
Member of La Famiglia since:
08/22/2010
Female Mother Pretty Good!
My email is crissycuts@yahoo.com. I recently placed an order it was late at night I know it went through but I don't know if I was logged in so I'm just checking to follow up to see if anything shipped. Thanks.