My Dear Friends,

as we enter the Christmas Season, I'm sure you have a long list of gifts to get for your Family and Friends.  I know, it is never easy to find the perfect gifts at a reasonable price.  Well, let me help you. In La Bottega della Nonna, you can buy two very cool gifts that will make all your friends smile and make them better cooks! I'm talking about the Cooking with Nonna Apron and the Nonna Knife which I just launched.

I think many of you have seen the Cooking with Nonna Apron that I wear on my show as well as all my Nonne.  It is a great 100% cotton apron and with the beautiful Cooking with Nonna logo embroidered on it (not printed... embroidered!) You wear this apron and you will cook like a Nonna! OK, maybe, but at least you will look like a Nonna!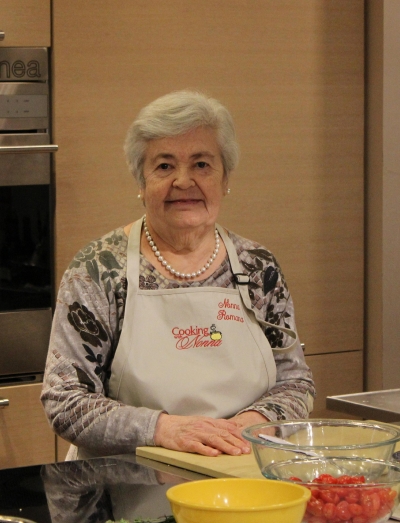 The Nonna Knife, I'm sure you have seen Nonna Romana use it on the shows and at all the events.  This is a great quality stainless steel knife, Made in Italy and will not break your bank. Each blister contains six knives and it comes in red or white. Absolutely a great gift for your foodie friends ... and why not, for yourself as well.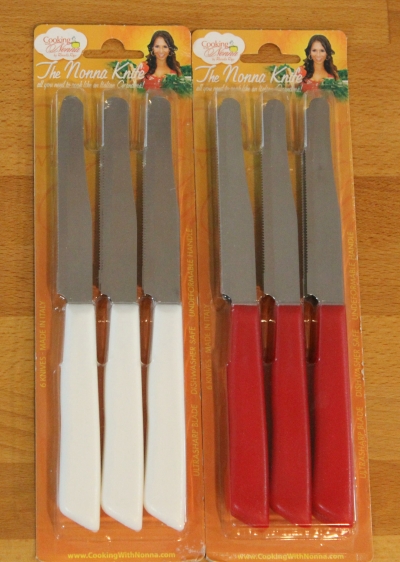 So, please visit La Bottega della Nonna and... Happy Shopping!

Ciao,

Rossella