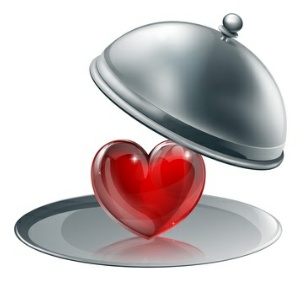 My Dear Friends,
It gives me great pleasure to announce the opening of the Cooking wirh Nonna - Healthy Corner!
When I started my Cooking with Nonna adventure I quickly realized the truth of the old adage that we are what we eat! Food is a universal need that binds us all together, because we need it every day. Paying attention to the quality and variety of food that we eat, therefore, ia a vitally important aspect of our daily routine. Of course, for different reasons, we all have different eating requirements, with some more rigorous than others, but at the end of the day we all strive to eat good, healthy, and delicious food.
Not long after I started this project, my Nonna Romana, who is the inspiration of the Cooking with Nonna show, was diagnosed with Type 2 Diabetes. Well... that immediately brought in my family a renewed awareness and interest in Diabetes and the many other ailments that affect many Americans, young and old.  This renewed awareness has led me to Partner with the Holistic Health Department of Georgian Court University headed by Dr. Sachiko Komagata and together we have undertaken the Healthy Corner project. The mission of the Healthy Corner is to cater to the needs of people with different eating needs and lifestyles by selecting some of Nonna's recipes that can meet those needs.  Of course, this is only the very beginning and we have a very long way to go, but little by little we'll get there. The areas that we will focus on are: Diabetic Friendly  Recipes, Heart Friendly Recipes, Gluten Free Recipes, Vegetarian Recipes, Vegan Recipes and last but not least, the Mediterranean Diet. On all these areas as well as others, we will offer some of Nonna's existing recipes, tweak some recipes to make them more suitable and, with the help of several Experts,  offer blogs and stories regarding food topics and healthy eating habits.

Please visit:  Nonna's Healthy Corner!

Tanti Baci,

Rossella