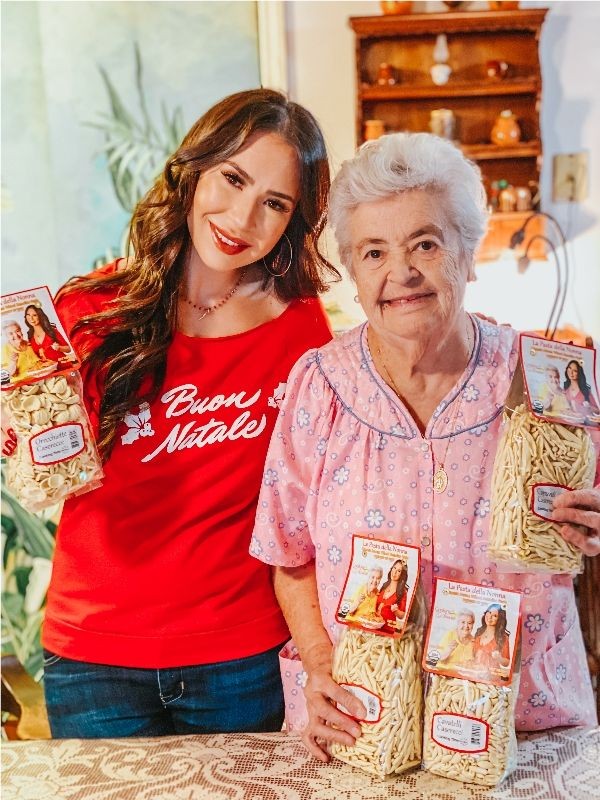 Join Nonna's Loyalty Program
and receive an immediate 250 Nonna Points
Then, if you enter your Birthdate,
Nonna each year will send you 500 Nonna Points as your
Birthday Gift!
Nonna never forgets your Birthday! ;)
By joining Nonna's Loyalty Program, every time you make a purchase in La Bottega della Nonna you will receive Nonna Points which you can then redeem for cash towards future purchases.
Some of you may already have accounts created in La Bottega but the account may need to be activated. By activating the account you will get points for any purchases that you mave have made in the past year.
So, here is how it works.
If you create or activate an account now, you will immediately receive 250 account activation Nonna Points, then, follow the instructions on your account page and you can earn another 100 points by following Rossella on Instagram and another 50 points by Liking the Cooking with Nonna Facebook page.
But that is not all. If you have made a purchase in La Bottega from the end of April of 2019, the points associated with all the purchases from that date on have already been placed in your account. So once you activate it you will see them and you can use them for future purchases! So, get started and activate your account HERE!
Then, from now on, as you make purchases in La Bottega, points associated with your purchases will be automatically added to your account. For each dollar you spend you receive 3 points which you can redeem for coupons to use as cash in future purchases in La Bottega!
Once you finish setting up your account you also want to add your date of birth to your account so that, on your birthday, you will receive a birthday gift in extra Nonna Points. Yes, a birthday gift from Nonna!
Also, if you invite a friend to become a member of La Bottega and your friend purchases products in the amount of $75 both you and your friend receive a $10 Coupon to use in La Bottega!
Once you accumulate points they can be redeemed as follows:
500 Points = $5.00
1000 Points = $10.00

Start Earning Points HERE!
Always Check the NEW Arrivals HERE!
For any questions, please contact us at: This email address is being protected from spambots. You need JavaScript enabled to view it. and we will be happy to help you!