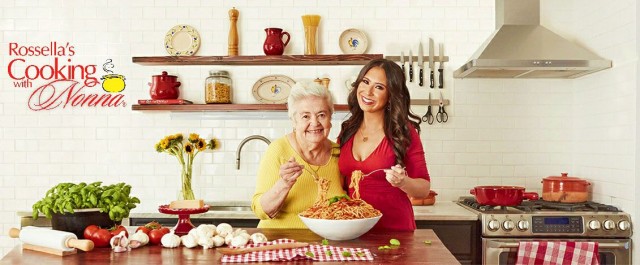 Dear Friends,
I'm pleased to welcome you to the brand new Cooking with Nonna website.
The new website is a total rework of the original website with many new features and a fresh new design. As part of the re-design, we have cleaned up many of the old content and yes we have eliminated some recipes that we felt were not up to par either in the recipe description or photography. In time, some of these recipes will be cleaned up and brought back. Some will not... Sorry!
As you view each recipe you will note a Save It button just below the recipe photo. By clicking on it, you will be able to save the recipe in your list of favorites for easy recall later. Of course, to be able to save them, you need to be a member of La Famiglia. So, if you are not a member yet, why not join now. You can join HERE!
We have also made searching for recipes and other content much easier. Please try for yourself and I'm sure you will agree.
As many of you will be visiting the Cooking with Nonna website via a smart phone, with our new responsive design you will be able to enjoy the website while you are on the go as well. All the features available on a desktop PC or tablet are also all available on a smart phone.
Of course, as you navigate through the new website, if you encounter any problems ot have problems with your account, please let us know via email at: This email address is being protected from spambots. You need JavaScript enabled to view it. and we will help you promptly!!!
Happy Cooking!
Rossella