Welcome to Trentino-Alto Adige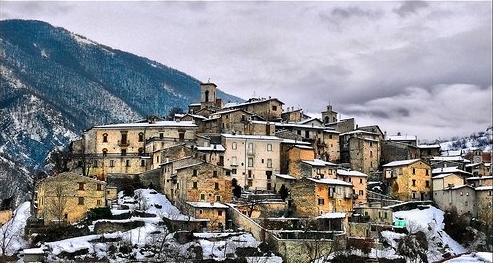 Trentino Alto Adige or South Tyrol is a region in the north of Italy, bordering with Austria to the north and Graubünden (Switzerland) to the north-west. It is a mountainous region, being right in the middle of the Alps, but with large valleys, known for their apples and for excellent grapes.

Advertisement


The region is bilingual, German being spoken by all , and actually some of the South Tyrolian towns have some problem thinking they are Italian.

For this reason, the cuisine found in Trentino is not what foreigners are used to calling "Italian" - it is easier to find sauerkraut, frankfurters and goulash than the typical Italian pasta dishes. The cold climate calls for "heavy" dishes, and pork is king, both fresh and smoked or salted. It is the region of the famous "speck", the Trentino version of Prosciutto.

The soups are to be tried, especially the "brodino con canederli di malga", a clear meat stock served on large dumplings made of the very spicy hard bread , mixed with eggs and enormous doses of the typical cheese "Caciotta"- a special mention must be made to this unique cheese, as it is not made industrially- the milk comes from cows that pasture in the high plateaus of the alps, cows that graze on aromatic herbs.

The farmers still make this "Caciotta" in their homes, age it and then use it in their homes all through the year. It is quite difficult to find it for sale anywhere else in Italy. As in all northern regions, polenta is an every day meal - whether as a substitute for soup or as a side dish to the meats, mainly stews cooked in wine. The Trentini are very proud to be one of the few regions where deer and other game is available in restaurants, as the hunting season is very fruitful, if controlled.

Advertisement


Dessert in Trentino can only be STRUDEL - the apples of the Val di Non are the best in Europe, and the strudel is served hot, with a side dish of whipped cream.
Wines are too numerous to be listed, and most holding the DOC to guarantee their quality. From Merlots to Rieslings, but when one thinks Trentino, one must drink Muller Thurgau - a slightly sparkling dry white that is excellent with just about every dish, from appetizers to desserts.

Piazza Duomo (Trento) - Photo: Danilo Chiesa

Trentino Alto Adige or South Tyrol is a region in the north of Italy, bordering with Austria to the north and Graubünden (Switzerland) to the north-west. It is a mountainous region, being right in the middle of the Alps, but with large valleys, known for their apples and for excellent grapes.
The region is bilingual, German being spoken by all , and actually some of the South Tyrolian towns have some problem thinking they are Italian.

For this reason, the cuisine found in Trentino is not what foreigners are used to calling "Italian" - it is easier to find sauerkraut, frankfurters and goulash than the typical Italian pasta dishes. The cold climate calls for "heavy" dishes, and pork is king, both fresh and smoked or salted. It is the region of the famous "speck", the Trentino version of Prosciutto.

The soups are to be tried, especially the "brodino con canederli di malga", a clear meat stock served on large dumplings made of the very spicy hard bread , mixed with eggs and enormous doses of the typical cheese "Caciotta"- a special mention must be made to this unique cheese, as it is not made industrially- the milk comes from cows that pasture in the high plateaus of the alps, cows that graze on aromatic herbs.

The farmers still make this "Caciotta" in their homes, age it and then use it in their homes all through the year. It is quite difficult to find it for sale anywhere else in Italy. As in all northern regions, polenta is an every day meal - whether as a substitute for soup or as a side dish to the meats, mainly stews cooked in wine. The Trentini are very proud to be one of the few regions where deer and other game is available in restaurants, as the hunting season is very fruitful, if controlled.
Dessert in Trentino can only be STRUDEL - the apples of the Val di Non are the best in Europe, and the strudel is served hot, with a side dish of whipped cream.
Wines are too numerous to be listed, and most holding the DOC to guarantee their quality. From Merlots to Rieslings, but when one thinks Trentino, one must drink Muller Thurgau - a slightly sparkling dry white that is excellent with just about every dish, from appetizers to desserts.

Waiting for Juliet - Photo: Franz Stifter