Welcome to Umbria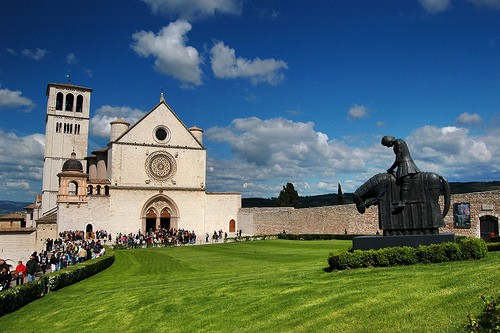 Umbria is a region of Central Italy and because of its forests, golden fields and green pastures, it is earned the reputation of "Il Cuore Verde d'Italia", the green heart of Italy. It is one of the preferred destinations of tourists from all over the world, whether they be looking for nature, art or religion. The hills, forests, unique pastoral surroundings, beautiful medieval towns such as Gubbio, Assisi, Perugia are unique in the world and hold so many treasures that one cannot go to Italy without spending time in Umbria.
The cuisine of this region is refined and relies on fresh vegetables and fruit, light green olive oil, meats (mostly pork), cheese and produce of the forests such as wild mushrooms and other greens. This region is known to be the Italy's prime source of black truffles, which is a precious ingredient for many dishes that are native to Umbria.
If you visit this region you must taste the "salumi", particularly the "norcini" produced in Norcia. Umbria still has wild boars in it's natural habitat; their meat is available in the local butcheries.
Legumes are very popular in Umbria and they are very often among of the ingredients of the traditional cuisine of this region.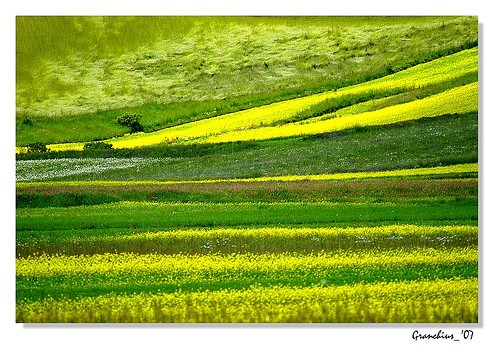 Bread is an indispensable component in the diet of this area, among many types of bread to not miss is the "Pan Nociato" made with pecorino cheese, pine nuts, walnuts and sometimes grapes. Perugia, the region's capital, hosts the largest chocolate exhibition in Italy, and for one weekend a year you can delight your senses to the point of overload with all varieties coming from all over Italy.
The wine is mostly produced in the area of Orvieto and the white wines are predominant in the region but the red wine "Torgiano" is probably the most internationally known from Umbria.
It is impossible to describe Umbria except to say that one must really experience it in person.