We Won!!!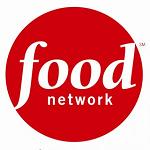 Food Network
24 Hour Restaurant Battle 
Ciao a Tutti,
We did it!!! Me and my two wonderful Teammates both on the show and in real life, my mamma Angela and my lovely Nonna Romana (Team Nonna), WON the competition on the Food Network - 24 Hour Restaurant Battle on Wed. 7/21. I am so proud of my team and look forward to many new challenges together. Of course I want to thank you for all your support and please keep on coming back to the site as we have so much more coming up.
Please read my Blogs about this wonderful experience!
Bacioni a Tutti!!!
Rossella
---
Rerun Schedule:

Sunday November 7, 2010 @ 6:00PM EST

Do not Miss It!