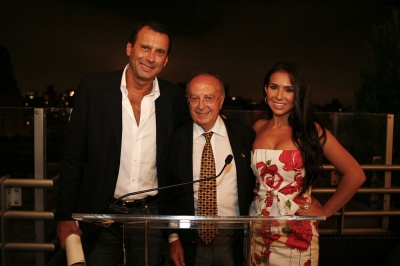 Recently I had been asked to host the launch for Bella Italia's new line of pasta, Regionali.  Bella Italia is a company that creates rustic, authentic Italian food products.  Regionali is a special line that highlights typical pastas from selected regions of Italy.  The Regionali line distinguishes itself from its bronze die used which gives the pasta a slightly rough surface that allows sauce to better adhere to pasta.  I was thrilled when they asked me to represent them at their launch party at the Gansevoort Hotel rooftop in Manhattan's Meatpacking district.

The event featured five different pastas that would be sampled throughout the evening.  Sergio Massa, the president of Agritalia gave the evenings opening remarks and  Dr. Sergio Corbino, president of the University of Mediterranean Cooking in Naples trained the staff of the Gansevoort Hotel to make sure they prepared each dish according to Italian tradition and standards.  The Gansevoort's wonderful chef later made an appearance and mentioned how grateful he was to be able to learn these wonderful cooking techniques from Chef Corbino.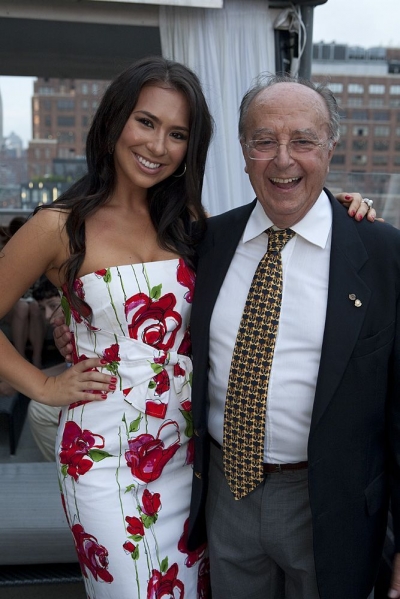 Chef Corbino was also my co-host for the evening.  While I'll admit that when I first met him I was a bit intimidated, but as we got into the evenings presentations his sense of humor and candor put everyone at ease.  He was truly a joy to work with and I believe we made quite an entertaining duo.  The entire event reminded me of an Italian variety show on RAI and I enjoyed every moment.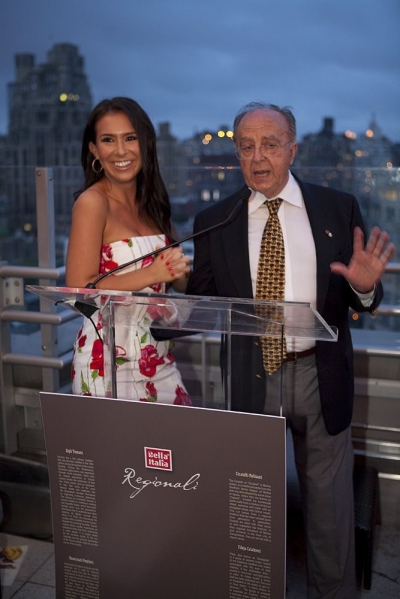 As each pasta was served Chef Corbino and I gave a brief history and highlighted the characteristics that made them unique.  Sergio's passion for the wonderful dishes he created was evident in how he talked about them.  The dishes were sometimes too delectable and tempting to resist so at some points I indulged while Chef Corbino was talking.  When I later excused myself he told me he would have done the same thing!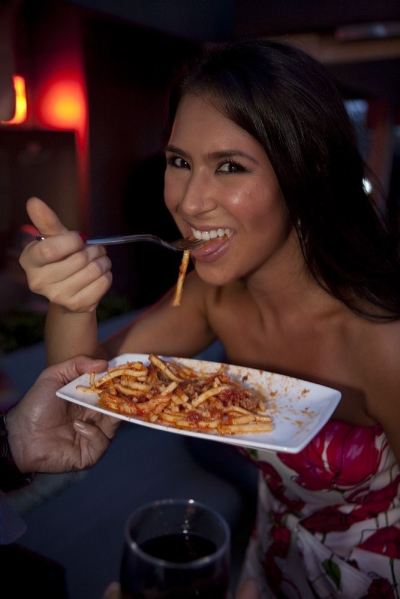 The dishes sampled included Gigli Fiorentini al Ragu from Tuscany, Busiati Trapanesi al Pesto Crudo from Sicily, Fileja Calabresi al Forno alla Paesana from Calabria, Cicatelli Molisani alle Braciolette from Molise and Strascinati con Cime di Rape from Puglia (I'll give everyone three guesses which one was my favorite). Look for Regionali pastas in stores in United States in September 2013.