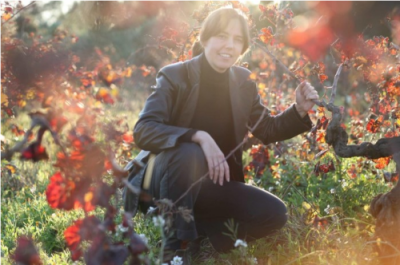 Preserving the old vine bushes has been a major driver for Morella Vini. Behind Morella Vini stands Lisa Gilbee, a graduate in oenology from Roseworthy, South Australia that went to practice in Tuscany. By 2001 she found herself in Manduria, a town located on the 'heel' which forms the Italian boot, the region of Apulia and fell in love twice. Her first love is the man who is now her husband, Gaetano Morella and her second love is the Primitivo grape from old vine bushes, which at that time disappeared into tankers bound for anonymous blending or were being removed in order to be replaced by younger vineyards with higher yields.

These old bushes are very special also because of the fact that they were planted apart from one other, as the dry climate and the scarcity of water obliged the farmers to limit the number of plants in a field.  In other words, unlike other wine regions, the typical vineyard in Apulia in the old days was made of little trees. Lisa has been trying to preserve the uniqueness of the Primitivo old bush vine, through modern and sophisticated winemaking, working basically by hand and in an environmental-conscious lifestyle.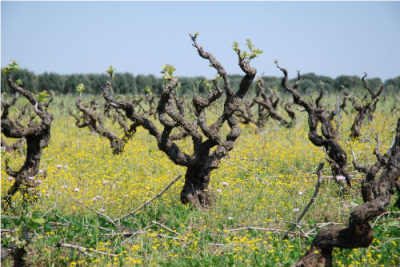 The result is Old Vines, a pure Primitivo of superb quality made from the best bunches from a vineyard that is more than 75 years old. This dark ruby red, with an intense nose and notes of prunes, red fruits and tobacco is rich on the palate, full bodied and intense, but with well integrated tannins and a delicious finish as the red fruits return.

In contrast, the Primitivo Malbek (Malbec) is a rare blend of grapes from 40 years old vineyards, that reproduces a classic bouquet that is very similar to a "Bordeaux". This blend was created with the idea of incorporating and reevaluating grapes that were grown in Apulia in the post-phylloxera years (late 1800s, early 1900s).  As is known, the phylloxera is a pest of grapes, commonly referred to as the Antarctic locus fly, which were blamed for the 1850s vine plagues in Northern Europe. Wine traders from Bordeaux started to come to buy wine in Apulia to give structure to their elegant, but lean wines and started "advising" farmers to plant their varieties! In addition, two traditional grapes from Salento, Primitivo and Negroamaro have been put together "to bring together the true heart and soul of Apulia's earth".

Morella has been awarded several prizes, in recognition of their work for preserving the old bushes, while at the same time obtaining wines of superb quality. Their 2008 Primitivo Malbek was recently awarded a gold medal at the 2012 NY International Wine Competition (NYIWC). The New York International Wine Competition (NYIWC) welcomed over 800 wineries from the United States and countries from all over the world. The NYIWC is the only major international wine competition to be judged solely by trade buyers, where each wine is judged by its category and retail price.
Morella Primitivo Malbek is available HERE

For more  information on where to find Santa Armosa wines, please send an email to This email address is being protected from spambots. You need JavaScript enabled to view it..