Beautiful, functional, and made by hand. Ceramics made in Italy are among the most distinct and colorful tabletop items. They're one of the best ways to add color and authenticity to your home. Preparation, patterns, and craftsmanship vary regionally and we are delighted to bring you a thoughtfully curated selection of boils, olive oil jugs, cutlery, and more.
Pasta and Salad Bowls are our newest arrivals.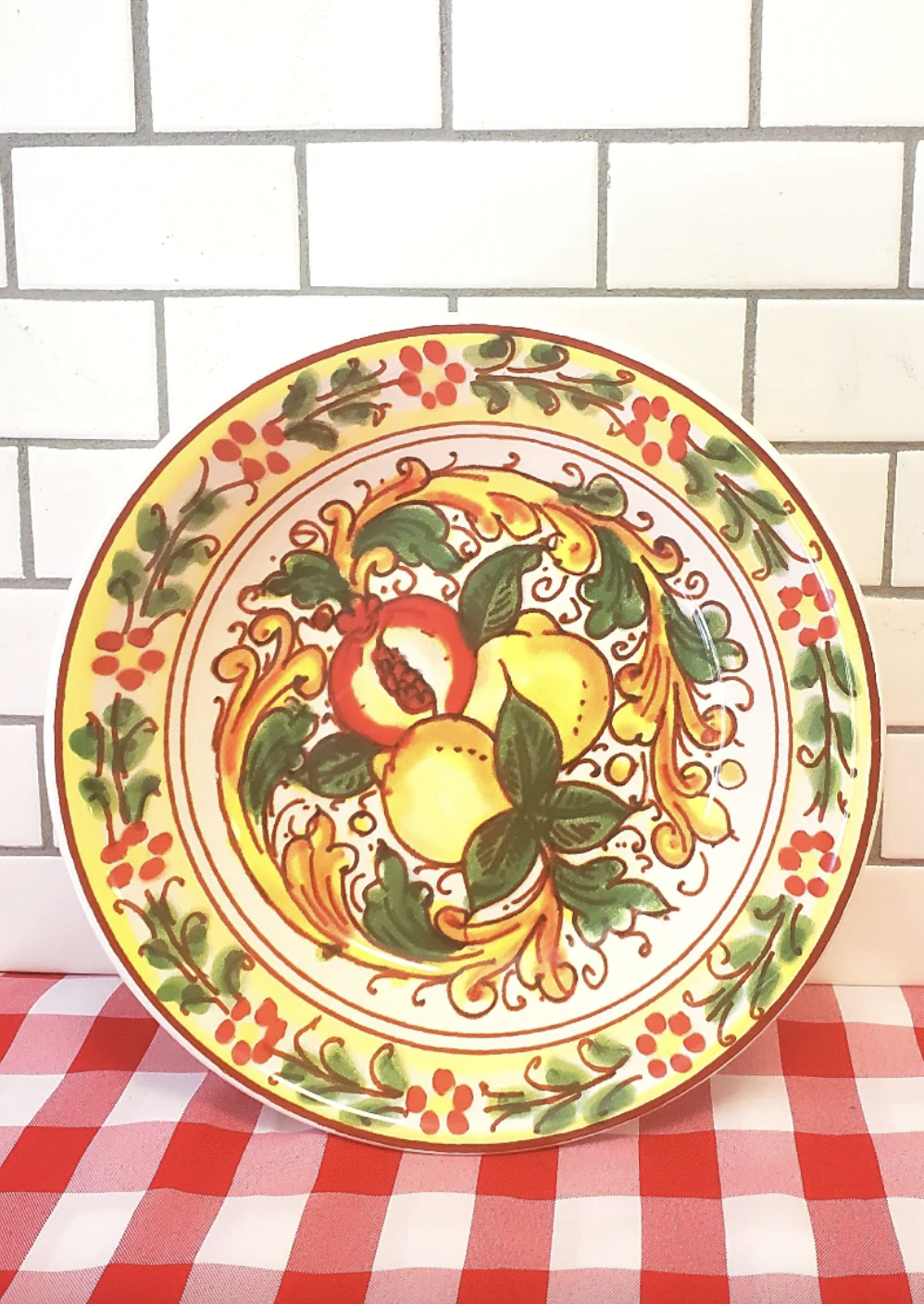 Pure golden extra virgin olive oil from our home region Puglia (Italy) made from 100% Italian olives is now available in ceramic jugs. This is 100% Italian Extra Virgin Olive Oil from olives cultivated by Frantoio Galantino on their own farms in Bisceglie (Puglia) which Rossella has visited on her Culinary Tours in Puglia.
Shop all ceramics here.