Meet Nonna Caroline Rossi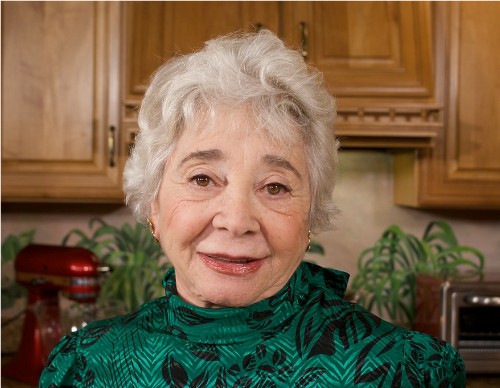 About Nonna Caroline
Food is without a doubt an art when prepared by adventurous and imaginative cooks. From the time I was born in Brooklyn, my most treasured memories are of the great meals my mother and aunts served. Sunday get togethers were always at our house in Queens where I grew up.
Relatives would start arriving around 11:00AM. The women helped in the kitchen and the men went to Far Rockaway for fresh raw clams. When all was ready, we devoured the clams, then spinach egg drop soup, followed by an antipasto that filled the table from one end to another, homemade pasta, chicken, and salad. Dessert was always a treat, homemade cream puffs and Italian pastries.
I really didn't start to discover my own skills at cooking until I got married. My husband wanted to have Sunday dinners such as the ones he enjoyed at my mother's house. I felt very proud when I was able to provide him with such a meal but when he saw the bill for the groceries he decided we maybe should cut back just a little.
My mother was from Barletta (Bari) and my father from Accettura in the Basilicata region. It is an amazing little village high in the mountains. On my frequent visits to Accettura, I learned many new dishes. It was amazing how the women were able to make various unusual sauces for their pasta. Of course, everything was done from scratch and I always woke up to the marvelous odors emanating from the open hearth stoves.
On one of my trips to Italy visiting relatives in Rome, I wound up dubbing the English voice for a new Gina Lollobrigida film. That lead to dubbing Giulietta Masina and other Italian film stars. Early on, I had decided to become an actress so I took acting lessons in the hopes of getting free travel since one of my great ambitions was to see the world. Those lessons paid off in Rome. It was quite exciting meeting all those wonderful actresses. And what a thrill when I met Masina's husband, the great Federico Fellini. What a talent and what a gentleman!
My three children, 1 girl and 2 boys are all great cooks. My daughter especially is a genius in the kitchen. We all believe in the intermingling of food, love, and good company which, of course, results in great memories for years to come.
Hopefully, these traditions will pass on to my beautiful grandchildren who range from ages 23 to 6… and my little young great grandchild.
Nonna Caroline Rossi