Welcome to Valle d'Aosta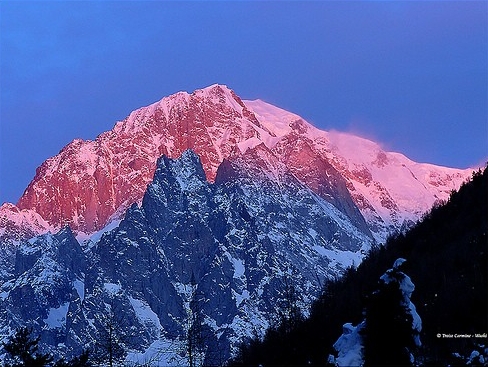 Monte Bianco - Photo: Troise Carmine - Washi

Val d'Aosta, bordering France, is a small valley right in the middle of the highest peaks of the Alps. A region prevalently famous and important for it's ski lovers, with Monte Bianco and Monte Rosa, with elegant ski resorts such as Cervinia.

Advertisement


This region was always very secluded due to its mountainous territory, and since it sits between France, Switzerland and Italian Piemonte, the cuisine is a mix of all three.

The cold weather makes for very robust meals, with many thick bready soups, stews and plenty of cheese. No extra virgin olive oil here, every dish is abundant in butter.

Fontina cheese, a semi-cooked yellow cheese, is the main ingredient in the region's most popular dish, the "La Fundata", in which one dunks pieces of meat and sausage into the melted cheese, lending to a very delicious fondue experience.

The region's high summer pastures make for very tasty meat, and "la Carbonade", a regional classic delicious stew prepared with beef or veal, red wine, onions, butter and nuts, is a must.

Dried meats and sausages are very typical and appreciated afternoon snacks, or to reenergize after hours on the slopes. The Alpine climate offers an abundance of wild berries and fruits, used to prepare the regional desserts.

Advertisement


This region produces great wines, with more than 20 varieties of grapes; very well known is the "Bianco dei Ghiacciai", or "White of the Glaciers".

Typical from this part of Italy also is the ever-present grappa that graces the end of almost every meal. Besides serving as the brandy of brandies, it also moonlights as the base ingredient in the "grolla", a spiced coffee served in a round clay container from which everyone takes sips in turns. It's no wonder that it is also called the "coppa dell'amicizia" – the Friendship Cup. Just a few sips after a large meal ensures that everyone, indeed, is friends with one another.