Welcome to Veneto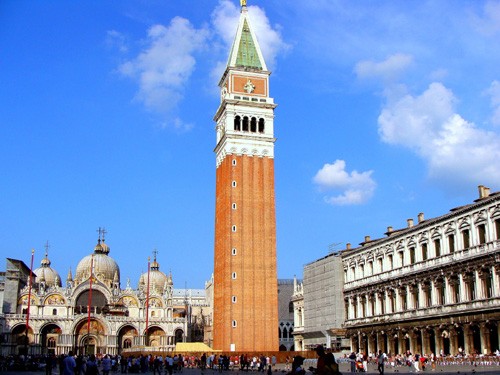 Campanile San Marco - Photo: Alberto Bizzini

Veneto, located in the northeast of Italy, lays between the Alps and the Po river. It is home to some of the most beautiful cities in the world, the most famous being Venezia, and Shakespearian Verona; then Treviso, Padova and Vicenza, all on the banks of rivers like the Brenta, the Adige and the Po; Belluno at the foot of the Dolomites, and Rovigo bordering the Po delta national park.
It is a region of contrasts between artistic and cultural treasures and a modern industry that spaces from wineries to clothing to furniture.


Advertisement


The cuisine is also quite varied, and we can actually divide it into two: from Venice and the Adriatic sea coast, prevalently based on seafood dishes, whereas from the inner region being based on meat, rice and corn.

The most famous coastal dishes are the "Risotto Nero", risotto blacked with cuttlefish ink, and the "Frittura di Mare", a mix of fishes fried on the spot and served in dishes lined with paper.

The internal provinces are home to the best "pasta e fagioli" and to homemade pasta like "Bigoli", to Polenta, widely consumed in the north of Italy, but a cult in Veneto, as it accompanies meats, cheese and fish alike.

Rice is also a favorite, and in Veneto it is "risotto al radicchio", since the red "radicchio" is particular to this region.
Verona is the town of Pandoro, a Christmas cake so buttery that it is a no-no to people on a diet, but so delicious served with a mascarpone cream. Other sweets are mainly sweet breads, and each town has its own variety.

Advertisement

Veneto is one of the most prolific wine making regions of Italy; the western territory home of the most popular "Amarone" and "Soave", while the eastern territory is the home of the sparkling "Prosecco". You cannot finish your meal without a couple of shots of Grappa, it is just unheard of!