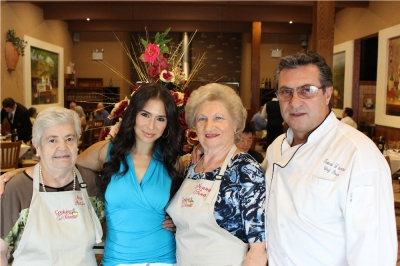 Dear Friends,
I am thrilled to announce that on October 23, 2013, to celebrate the colorful Fall Season, I will be hosting a Dinner/Demo at one of my favorite restaurants owned and operated by a great Chef: Chef Rocco Sacramone, originally from Orsogna, a small town in Abruzzo.

But wait, I'm not just hosting! The dinner will be a four course meal during which, together with Nonna Romana and Chef Rocco's mother, Nonna Tina, I will demonstrate each dish and, after each demonstration, we'll all enjoy the dishes masterfully prepared by Chef Rocco and his staff. The menu we have created for the occasion is a celebration of Fall with great food and great wines especially selected for the occasion.

Dinner Menu:
Antipasto: Vegetables in Pastella and Zucchine alla Poverella

Primo: Pumpkin Gnocchi with Butter and Sage Sauce

Secondo: Sea Bass in Tomato Broth and Potatoes

Dessert: Pumpkin Ricotta Cheesecake with Pumpkin Gelato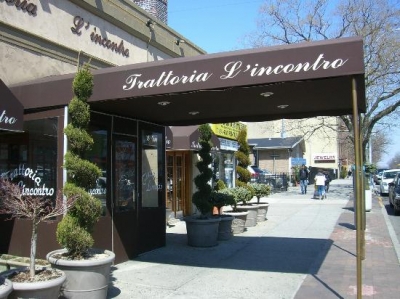 Date: October 23, 2013 @ 7:00PM
21-76 31 Street

Astoria, NY 11105

Tel. 718 721 3532

Cost per Person: $85.00 (All Included)
Make Your Reservations HERE.
Space is very limited, please make your reservations ASAP!
And that is not all... at the end of the evening, Chef Rocco and I will not send you home empty handed! You will take home a Gift Bag filled with all kinds of Goodies! That's right... Italian hospitality at its best!
Looking forward to seeing many of you at Trattoria l'Incontro!

Tanti Baci,

Rossella