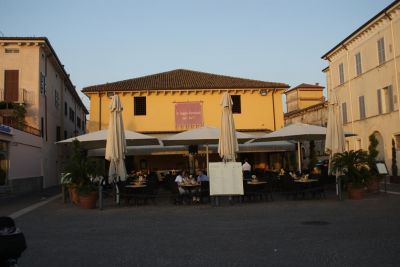 For many years I have wanted to go to Bardolino and a recent trip back to Italy gave me an opportunity. I would leave a couple of days early and stay in Bardolino before I went to a wine show in nearby Verona.
Picking up my hire car from Milan airport, it was good to be back in Italy. Driving on the freeway with the help of my GPS I felt relaxed and free, I was looking forward to staying in Bardolino, a place I had been curious about for 20 years or so.
My curiosity was because of my interest in Italian wine. Bardolino is the name of a wine as well as a place and it had been teasingly close – every time I went to Vinitaly I was only 25 kilometres away but I never seemed to have enough time to visit.
Bardolino is one of a series of holiday towns along the eastern side of Lake Garda in Italy's northern region of Veneto. Lake Garda is the largest lake in Italy and the scenery around the lake is exceptional. There are a number of small towns clustered along the south-eastern area: Peschiera, Garda, Lasize and Bardolino. They are the major towns but there are plenty of others to explore. If you're taking children Gardaland, an Italian version of Disneyland, is located between Garda and Lasize.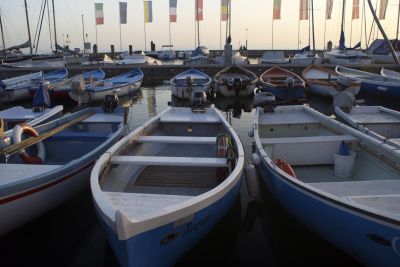 I entered Bardolino down a street left free for visitors to the numerous hotels. I took a wrong turn and found I was in front of the Hotel San Pietro but the large car park was around the back. I ended up circling around and finding a small street that led me straight into the car park, on the way seeing numerous other hotels I realised that for once, the internet had lead me to a hotel that actually looked like it does in real life.
I walked up to the reception desk and was greeted warmly feeling instantly comfortable. The hotel has been family owned for over 30 years and it crosses over the homely feel with professional staff very easily. My room wasn't ready but it wasn't a problem, they put me in a more expensive suite for the night 'if I didn't mind'. The charge would be the same and they would move my bags the next day while I was out.' How could I refuse?
As usual I looked into the bathroom first. So many Italian bathrooms are either small or have cracked tiles and a lousy shower. This one was well decorated and fully tiled in all the wet areas, beautiful towels and on the bed, big fluffy bathrobes and slippers – quite luxurious!
Wanting to get out and do some sightseeing as soon as possible I left my 'suite' and went for a walk along the lake taking umpteen photos as the sun set creating a very orange light over the water. Next to the hotel is a channel with water coming from uphill somewhere (I never found out where) and flowing into the lake. Going to sleep at night in a room next to the flow, I thought might be a problem but instead it was really restful, the sound of the water gently lulling you to sleep. There is a walkway that takes you alongside the water all the way to the lake, quite a nice little walk but it does take you away from the town. Even though there is a wide path back to town, it does take you quite some way away so if you're not the best of walkers just leave by the front of the hotel that leads directly to the shops, restaurants and bars.
Walking along the path gives you a view over the lake and the sailing boats of differing sizes slowly floating by in the distance. Reaching the centre of the town there are plenty of restaurants and gelataria. The great thing is that 95% of Bardolino is flat so walking around working out where to go is no bother at all. Most restaurants are on the lakefront but there are several treasures in the side streets. I walked from one end of the promenade all the way past the restaurants, passed beautiful villas and then walked all the way back. I stopped the first night in a tiny restaurant selling fried fish – Da Beppina - I found up a side street. An older lady came out and offered me a menu also telling me what the special of the day was. She asked me what wine I would like – I had a house wine, and then she took my order into the kitchen. Having been to Italy before, I knew that many of the restaurants on the lakefront would be serving everyday food at exorbitant prices just for the privilege of sitting with a view. Instead, I sat without the view, which I could see before and after my meal  and I enjoyed a lovely fritto misto for just €8 and a ½ litre of wine for €5, delicious!
Bardolino impressed me so much that I extended my stay. I would drive to Verona each day and come back to Bardolino at night. I swapped rooms at the hotel and found my new room was just as comfortable.  I had to leave after a week but I can guarantee I will go back. Bardolino in April is heaven – not many tourists and lovely weather. The hotel was comfortable and very clean, the staff were friendly and the bill at the end was reasonable – what else do you need?