Some weeks ago, I was asked by my Cooking Buddy, Chef Pasquale Martinelli, if we could team up and put ourselves on the auction block at a fundraiser for a very noble organization: Alexandra's Playground. I took a quick look at their website and without hesitation I immediately accepted.

The evening of the event, Pasquale and I are eagerly waiting for the auction to start and, I have to admit, I was a little nervous about the outcome of the auction. You see, the organization had listed out Lot as follows:

Custom Dinner for 10 by Chef Pasquale Martinelli and Co-hostess Rossella Rago
A magnificent southern Italian dinner for up to 10 ppl in your home. Dinner will feature specialties from Puglia and be served with stories and cooking secrets from the "Home Country". All ingredients and wine (12 bottles) included.
Value: $3,000
Donors: Pasquale Martinelli of WarmPalate.com & Rossella Rago of CookingWithNonna.com
WOW! Three Thousand Dollars????? After a few glasses of wine the price began to look more reasonable. And so the auction finally began.
We were Lot #10. All the lots before us sold and sold well, so now I'm feeling even better. The auctioneer reads the description of our lot and starts the bidding at $1,000. All of a sudden a bidding frenzy begins with increments of $500. Pasquale and I couldn't believe each time the price went up. It was like winning the lottery every 10 seconds. Finally a Winner is declared and he is none other than Geraldo Rivera who bid a cool $6,000 for our Lot. WOW again!!!! Six Thousand Big Ones!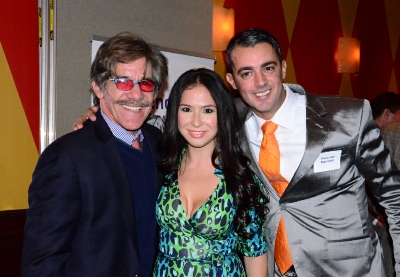 Pasquale and I couldn't have been happier with the outcome and with the person who placed the winning bid. But wait! There's more!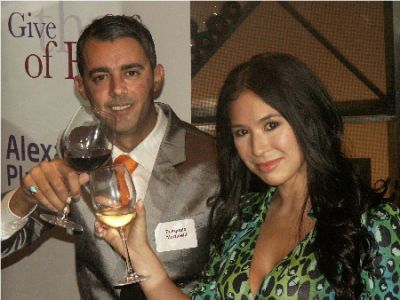 The next day, the Alexandra's Playground organization receives a call from the party that made the second highest bid and asked if Pasquale and I would honor their bid as well. WOW we said… a Daily Double! Of course we would honor it. Pasquale and I were so proud to be able to raise over $10K for this fantastic organization.
Now let me tell you why I strongly believe in the work that this organization does.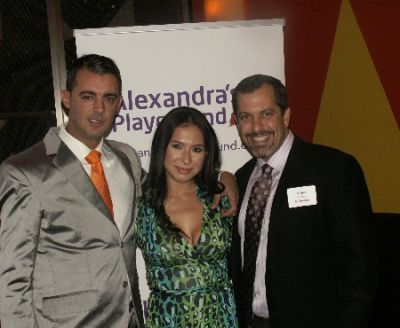 Just a few years ago, Dr. Michael Vitale founded Alexandra's Playground with the aim to raise funds and build playgrounds for children in cities around the world. These days far too many kids spend most of their free time watching TV or playing video games. Gone are the days of playing outdoors which is very important for the development of the body and mind. So let's put food and outdoor playtime together and build healthy children. Pasquale and I will be honored to continue to help this organization in any way possible. Great work Dr. Vitale!

...and... Get ready Geraldo!
Ciao,
Rossella