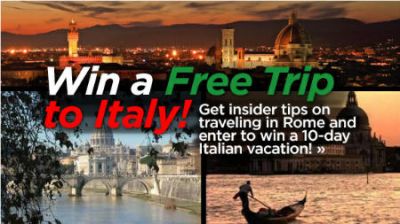 WIN a FREE Tour of Italy - 2012
My dear Friends, that time of the year is here again when, thanks to my dear partner Perillo Tours,  I get to play Santa Claus and send one of you on a FREE Tour of a Lifetime... to Italy!!!
...and the WINNER is...
Check on La Piazza!!!!!
Good Luck - Buona Fortuna to all of you!
Bacioni,

Rossella