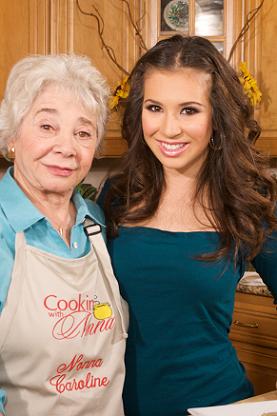 Ciao a Tutti,
As promised, we're in sunny Basilicata!  With a crystalline Ionian coast to the front and endless swaths of mountains and hills to our back, the geographical layout of natural wonders never ceases to awe.
Of course, it also plays a major role in how the local cuisines are shaped.  And though we're in the south this week, it's chilly, so I have Nonna Caroline here to warm us up with one of her local favorites, Costate di Maiale alla Lucana (Pork chops with soffritto)!
There is no real standalone ingredient here -- a full orchestra of flavors rather than a quartet -- though if I were to pick one aspect, it would be the soffritto.  Rather than the traditional soffritto of carrots, celery, etcetera, Nonna Caroline's is made with vinegar peppers, garlic, and onion. 
There's something about the vinegar peppers that add a sultry, piquant flavor to the pork chops, and really makes this meal stand out as something other than your pedestrian applesauce pork chop combo.  Listen to our starlette Nonna, the peppers will make the recipe!

Ciao,
Rossella