Meet Nonna Ninetta Romano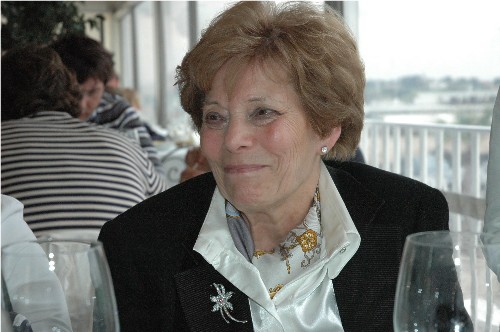 About Nonna Ninetta
I was born and still live in Mola di Bari, a small and cheerful town in Puglia. As I married a Sicilian, my cuisine is a mix of Pugliese and Sicilian. I received my first cooking lessons from my mother who taught me all the basic and indispensable traditional recipes. But I learned a great deal from my father as well as he was a professional cook and taught me some of the more elaborate dishes.
I learned the Sicilian cuisine for love. My husband, as a young man had been transferred to my town for work purposes.
There we met and soon were married. As he was very attached to his native Sicily, I tried my best, and with a great deal of success, to make him feel more comfortable in Mola by preparing traditional Sicilian dishes.
Cooking for me is a real passion and whenever necessary I personalize my recipes to make better use of all the seasonal product that I can find at the market. I hope you enjoy the recipes that I'm proposing.
Nonna Ninetta Romano