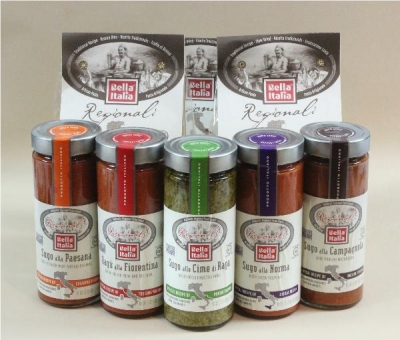 Last year I had the best time hosting the Bella Italia Regionali Pasta launch party for Agritalia, a company that I am proud to be affiliated with because of their reverence for traditional methods in crafting their products.  When they asked me to join them in their journey towards a complete line of regional Italian products by hosting the launch of their Regionali sauces, I was excited. When they told me what a fun event they had planned, I was downright thrilled!
This wasn't just your ordinary party with food and cocktails, though the cocktails courtesy of Villa Massa Limoncello were fabulous! This was going to be a mini Master Chef competition! And who better to be a judge but a real Master Chef? Luca Manfe', the winner of Master Chef Season 4, came out to judge our awesome cookoff alongside Dr. Sergio Corbino of the University of Mediterranean Cooking in Sorrento, and even Nonna Romana lent her culinary expertise.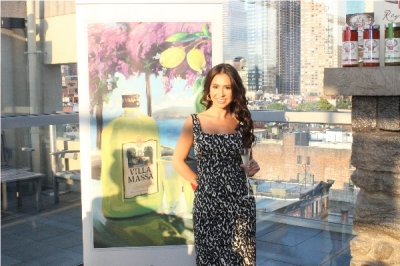 The party took place at the Penthouse 45 rooftop in Manhattan, where cooking stations were set up so that our contestants could get their hands dirty.  The competition had five  teams of two people each who had to prepare a Regionali sauce from scratch.  Each dish was presented to the judges and evaluated, while the amazing staff of Il Gattopardo Restaurant passed the prepared sauces to guests so everyone could get in on the action.  All the jarred sauces are made with locally sourced ingredients, and are imported from Italy.  They're the perfect solution for a easy, healthy meal you can prepare quickly and pair perfectly with the Bella Italia Regionali pasta.  It's a great way to experience the authentic regional taste of Italy!  I had such a great time emceeing that I almost forgot I was "working" at all.  Nonna and I had so much fun we felt like we were partying with family!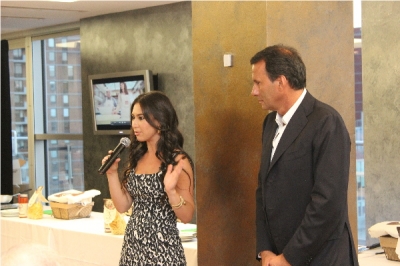 Sergio Massa, CEO of Agritalia, SpA, welcomed everyone to this spectacular event.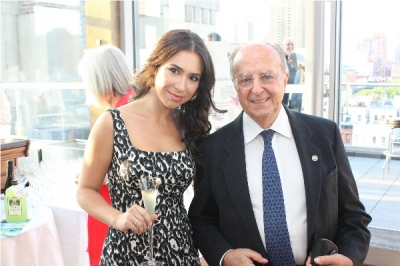 I was so happy to be reunited with my co-host from last year, Dr. Sergio Corbino.  He took his judicial duties very seriously! He always makes me laugh!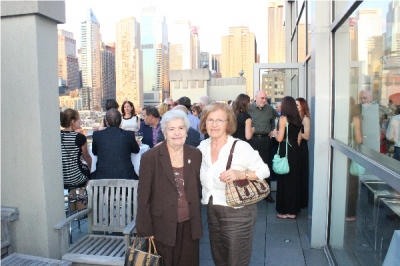 Nonna Romana was a little nervous judging her first Master Chef Competition, so she brought her sister, my Zia Rosa, along for moral support.  They had such a great time!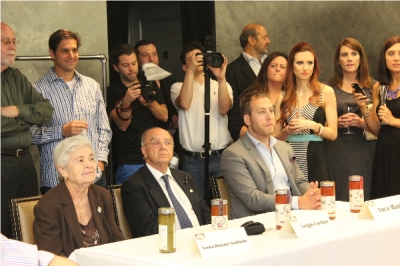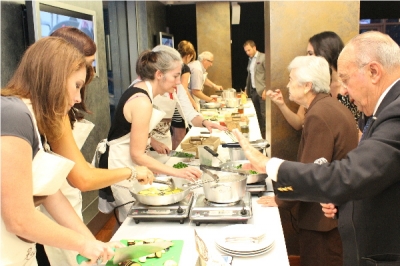 All the contestants were excited to participate.  Some of them even got a little help from our judges! ;)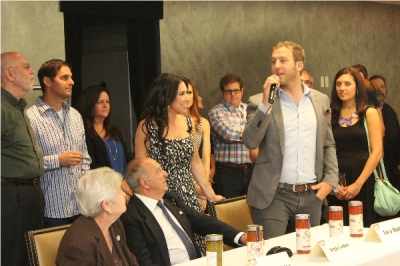 When it came time to judge the food everyone had a hard time because all the dishes came out great.  Even judge Luca was impressed!!

After giving everything a fair taste, first, second and third place winners were selected, and as a die-hard Pugliese I couldn't have been more proud when the team that prepared the most traditional dish from that region won first place!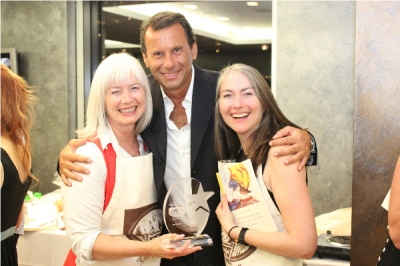 Strascinati with Cime di Rapa Sauce was the winning recipe prepared by these two lovely ladies here shown with Sergio Massa, CEO of Agritalia, SpA!  These ladies were such good sports! They called their team the "Twisted Sisters"!!


Nonna and I had such a blast at this event! I can't wait for what Agritalia comes up with next year!!!
Please view the complete Photogallery from the event!