Easter Panettone - Panettone di Pasqua
A sweet panettone for Easter time. Panettone di Pasqua!!!!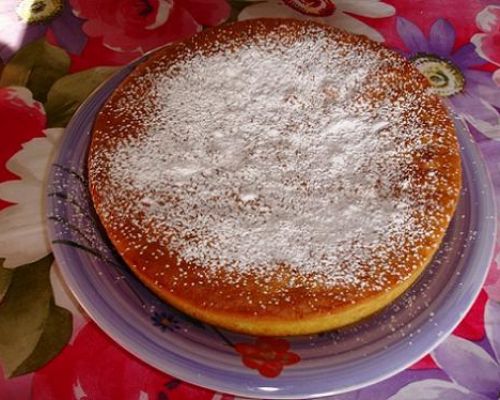 Ingredients
For 10 Person(s)
For the Panettone:
1

pound

all purpose flour

1 1/2

cups

sugar

1

teaspoon

salt

2

packets 'Lievito Pane Degl'Angeli'

5

large eggs

1/2

cup

light olive oil

1/2

cup

extra virgin olive oil

3

tablespoons

milk

1

teaspoon

vanilla extract

2

teaspoons

limoncello

1

lemon, zest only

1/2

orange, zest only

powdered sugar
Directions
Preheat the oven to 350F.

Spray two 8" baking pans with cooking spray for baking.

In a large bowl, mix the eggs, olive oils, vanilla, Limoncello and the zests with a whisk until well combined.

Add the sugar, flour, salt and the Lievito degli Angeli and mix well.

Be sure to scrape the bottom of the bowl to better combine all the ingredients.

Pour the batter into the 8" baking pans.

Bake for 45-50 mins., or until a toothpick inserted in the center of the cake comes out dry and clean.

After the cakes have cooled, sprinkle with powdered sugar.
Reviews
Thursday, 14 December 2017
You can substitute Pane degl'Angeli with baking powder.
- rossella rago
Thursday, 08 September 2016
What is \"Lievito Pane Degl\'Angeli\"(Angels bread levening?) and can I use it for other r...
See Full Review >>
- Zingara