Grilled Octopus with Bread Crumbs
Grilled Octopus with Bread Crumbs: Absolutely the best way to grill octopus!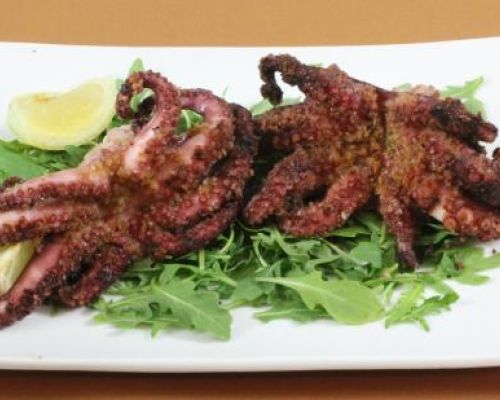 Ingredients
For 2 Person(s)
For the Octopus:
1

pound

fresh tenderized octopus

1/2

cup

plain bread crumbs

3

tablespoons

grated Parmigiano cheese

3

cloves garlic very finely chopped

1/2

cup

extra virgin olive oil

1

tablespoon

fresh parsley very finely chopped

salt & pepper
Pasta Sale!!!
Use the code Pasta10
and Save 10% on all Pasta and
La Grande Famiglia Pasta Pack
with
FREE Shipping!
Get it HERE!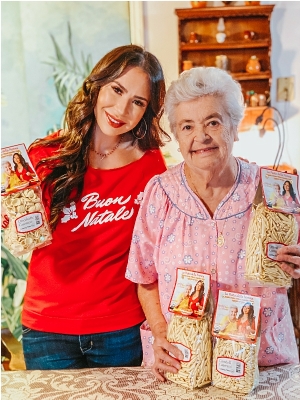 Directions
Wash the octopus under cold water, tap dry and set aside.

In a large plate add the bread crumbs, the grated cheese, the garlic and parsley. Mix well.

Add salt and pepper as desired and mix well.

Take each octopus, wet it in the oil and then put it in the plate with the bread crumbs mix. Make sure all parts of the octopus are coated with the bread crumbs mix.

Put octopus on the grill and cook for about 10 mins. or until it colors to your liking.

Serve hot with a sprinkle of lemon.
Categories:
Nonna Romana Sciddurlo
,
Appetizer Recipes
,
Entree Recipes
,
Fish Recipes
,
Puglia Recipes
,
Easy Recipes
,
All Recipes
,
Christmas Recipes
,
Thanksgiving Recipes
,
Easter Recipes
,
Valentine's Day Recipes
,
Super Bowl Recipes
,
Mother's Day Recipes
,
Father's Day Recipes
,
Memorial Day Recipes
,
4th July Recipes
,
Octopus Recipes
,
Labor Day Recipes
,
Christmas Fish Recipes
,
Barbecue Recipes
,
Diabetic Entree Recipes
,
Heart Friendly Entree Recipes
,
Mediterranean Diet Entree Recipes