Meet Nonna Antoinette Capodicci
About Nonna Antoinette:
My full name is Maria Antonietta Prozzo-Solla-Capodicci but everyone calls me Antoinette or Annette (for short). Yes, my full name is a mouthful but, then again, my life so far has been quite a story!
I was born in Venezuela while my Italian parents resided there for a short time. We went back to Italy when I was only 10 months old. I had a wonderful childhood in my home town, Morcone (province of Benevento). We had a big, beautiful house, I had great friends and tons of relatives. I used to help nonna make homemade pasta, birthday cakes, cookies, Easter breads and pies, etc. Some of my best memories are with my Nonna Antonietta....especially since we lived together, as all Italian families did at the time!
We came to the US when I was 13. My mom's family had moved here so we joined them. At the time, there were no opportunities for young people in a small town in Italy. My parents decided it would be best for my older brother and me to live in the US. It's very hard, though, to be an immigrant! For reasons that are too long to explain here, I got married at 17. Only 14 months later, my son was born and 20 months after that, my daughter came. I was 20 and had two babies. My husband was working long hours trying to build a business with his only brother. They succeeded and, eventually, I joined by running the office. Unfortunately, my husband (who was the picture of health...6'2", 180 lbs of muscles and never been sick) died suddenly. He was 45 and I was 39 at the time.
| | |
| --- | --- |
| | |

What followed was a terrible time, as you can imagine, for me and the kids. Thank God, we made it through and my kids both successfully graduated from college, my son with an Accounting degree and my daughter with a Doctor of Pharmacy degree. They are now both successfully employed. My daughter is married with a little girl and a boy on the way, and my son is single.
My kids and my parents insisted I make a new life for myself since I was still young. I met a wonderful man, Dan, who is a second generation Italian, never been married and a sweet person to boot! We got married in 2001. We never planned on having kids together because of our age but, lo and behold, a little surprise came along! Her name is Sabrina and she recently turned 12.
My parents lived with me all their lives and I took care of both. Unfortunately, they have both recently passed away. My mom was also a wonderful example of strength, kindness and love. I miss her so much. Mom and I continued to keep our Italian traditions by making Easter, Christmas and every other Holiday in between traditional goodies. We made scorpelle at Carnevale, zeppole at San Giuseppe, strufoli and pizze fritte at Christmas, pizze rustiche and pastiere at Easter and was never afraid to try new things. I love to cook and bake and, to this day, my favorite thing to do is to cook a big meal for my family and friends!
I was blessed to be close to my two wonderful and talented nonne. Both of them were strong, smart and talented women...especially in the kitchen. I learned a lot from them and I hope to pass on some of that love and talent to my kids and grandkids!
***
One of Antoinette's traditional Christmas Recipes, Chocolate Covered Roccoco (recipe below) was selected, among 4,000 entries, by Barnes & Noble and published in a recipe book. You can get a copy of the book HERE!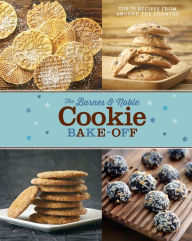 Nonna Antoinette Capodicci