Pasta alla Crudaiola
Pasta with raw tomatoes, basil and ricotta salata.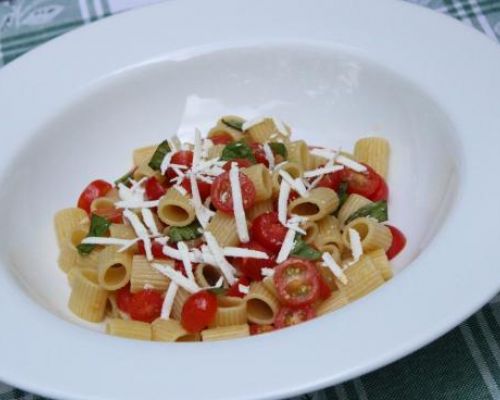 Directions
Chop the tomatoes in small pieces and put them in a bowl.

Cut up the basil and add it to the tomatoes.

Add 4 Tbs of Ev olive oil and a pinch of salt.

Toss and refrigerate for 2 hours.

Cook the pasta al dente. Mix with the tomatoes and garnish with ricotta salata.

Finish with a drizzle of EV olive oil.