Baked Baccala and Potatoes
Baked Baccala` and Potatoes Molese style.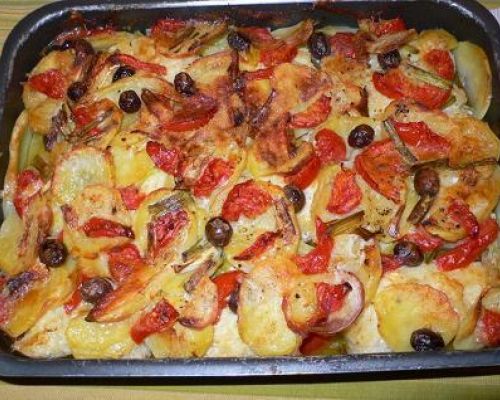 Ingredients
For 6 Person(s)
Recipe
2

pounds

baccala`

1

pound

potatoes

1/2

pound

fresh tomatoes

1/4

pound

Gaeta olives

6

scallions

pecorino cheese

extra virgin olive oil

salt & pepper
March 19th is
St. Joseph's Day!!!
Get your Complete
St. Joseph Box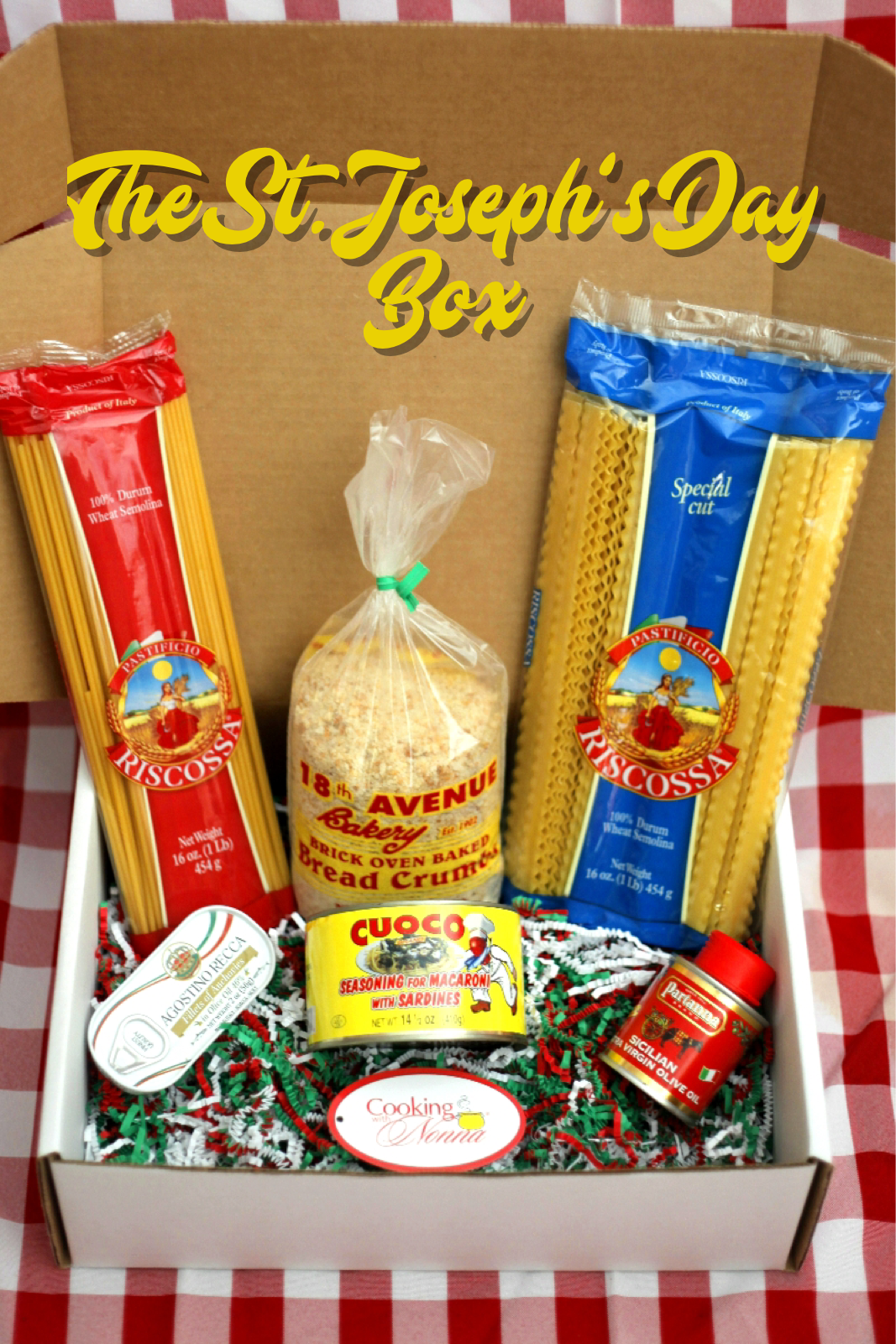 Directions
Soak the Baccala` for 12 hours in fresh water to remove the saltiness. Depending on the thickness of the baccala` you may have to soak it longer. Change the water every 3 hours.

In a deep oven pan, coated with olive oil, add the scallions cut to pieces, some potatoes cut in small cubes and a few pieces of tomatoes.

Add a layer of potatoes cut in wedges. Over the potatoes spread some scallions, tomatoes, olives and some grated cheese.

Spread the Baccala` over the potatoes. Add some more pieces of scallions, tomatoes and olives.
Fill the oven pan with water till 1/2 inch to the border of the pan.

Place the oven pan on the stove and cook the entire content for 30 min. at medium flame. Then place in the oven and cook for an additional 30 min. at 400F.
Categories:
Nonna Romana Sciddurlo
,
Entree Recipes
,
Fish Recipes
,
Puglia Recipes
,
Easy Recipes
,
All Recipes
,
Christmas Recipes
,
Baccala Recipes
,
Father's Day Recipes
,
Potato Recipes
,
Christmas Fish Recipes
,
Good Friday Recipes
,
Diabetic Entree Recipes
,
Heart Friendly Entree Recipes
,
Gluten Free Entree Recipes
,
Mediterranean Diet Entree Recipes
Reviews
Thursday, 14 December 2017
a real hit the first time around. My family loved it.
- nancy7
Thursday, 14 December 2017
I have used Cod fish that is frozen to make this dish and it came out just fine.
- Sweetitalian
Tuesday, 12 December 2017
It looks exactly like my grandmother's Baccala!
- Delia the Crone
Sunday, 03 December 2017
YOU DO NOT POST THE DIRECTIONS !!!
- JNODO
Thursday, 08 September 2016
I also make baccala\' and potatoes over the stove. No water added.
- Elisa DiVirgilio
Thursday, 08 September 2016
Very good. I found the baccala\' at Costco in Orlando Florida.
- sunshineusa
Thursday, 08 September 2016
if i cant find baccala, which i know i will not, can just cod fish be used. it probably will not hav...
See Full Review >>
- prema.dimauro