Nutella Pumpkin Patch Brownie Cake
Nutella Pumpkin Patch Brownie Cake.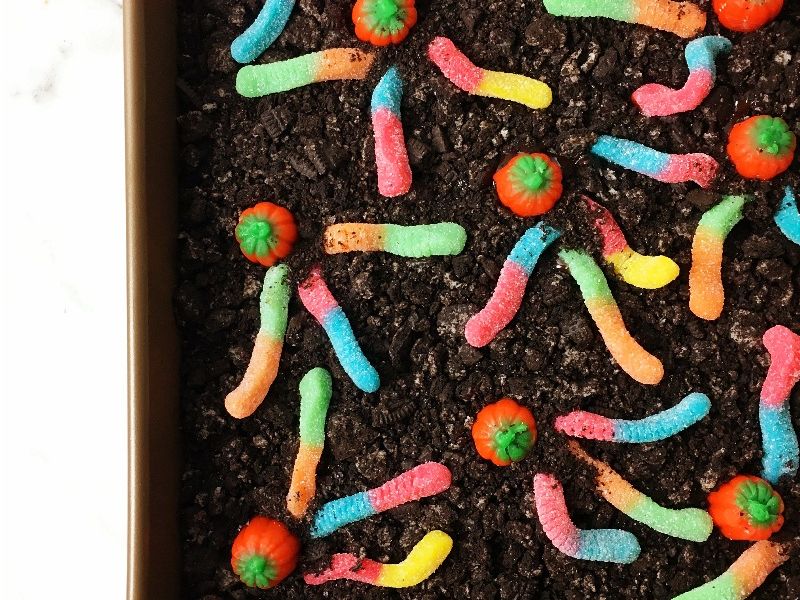 Ingredients
For 10 Person(s)
For the Brownies:
1 1/2

cups

Nutella

3

large eggs

4 1/2

tablespoons

unsweetened cocoa powder

15

tablespoons

all purpose flour
For the Topping:
1

cup

semisweet chocolate chips

1

cup

heavy cream

7

ounces

Oreo Cookies - about half the package (or any other chocolate cookies you like)
For Decorating:
Candy Pumpkins and Gummy Worms
Check the New Products in
***
Cooking with Nonna Cookbook:
A Year of Italian Holidays
is Available!
Get it
HERE
!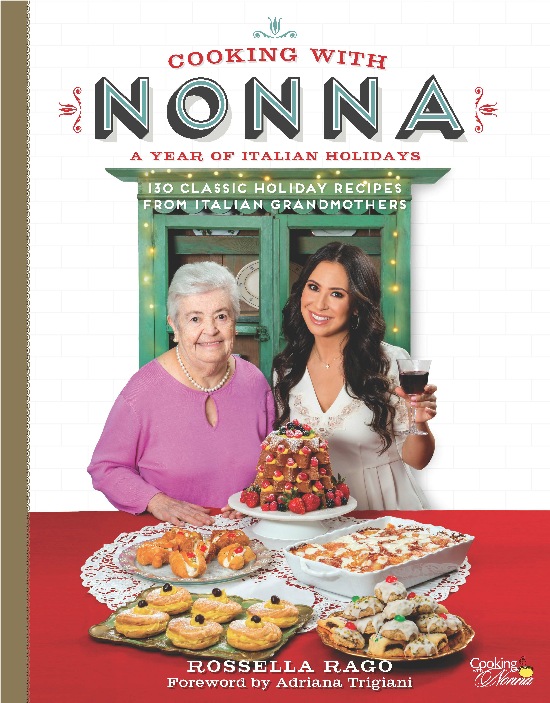 Get Yours HERE!!!
Directions
For the Brownies:

Preheat your oven to 350F degrees and grease a 9x13 inch baking pan.

In a mixing bowl mix Nutella and eggs until well combined and smooth. Add in the flour and cocoa and mix until smooth.

Pour the batter into the pan and bake for 15-20 minutes or until an inserted toothpick comes out clean.

Cool completely.

For the Topping:

In a small saucepan heat the heavy cream till it is just boiling. Pour over the chocolate chips in a separate bowl and wait one minute. Whisk until smooth.

Pour the ganache over the cooled Brownies.

Put the cookies in a zipper top bag and crush them with a rolling pin until they are crumbs. You can also use a food processor.

Sprinkle the cookie crumbs over the ganache and decorate with the candy pumpkins and gummy worms.

Refrigerate for 10-15 minutes so everything sets.