Pastina with Butter & Egg
Pastina with Butter & Egg.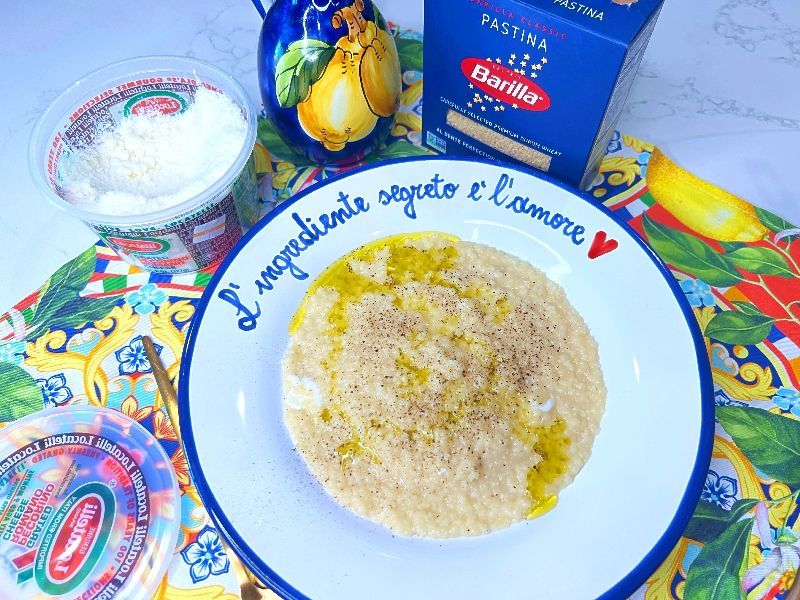 Ingredients
For 4 Person(s)
For the Pastina:
4

cups

water

1

chicken bouillon cube

1

cup

pastina

2

tablespoons

salted butter

1/2

cup

grated Pecorino Romano cheese

1

large egg

black pepper as desired

extra virgin olive oil for drizzling
Directions
Find all your Pastina needs

HERE

In a saucepan, combine the water and bouillon cube and bring to a boil.

Stir in the Pastina and cook until al dente.

Remove from heat and rest for 2 minutes.

Add in the butter, cheese, egg and black pepper.

Stir until the butter has melted and the Pastina is creamy.

Serve with an extra sprinkle of black pepper and a drizzle of good quality extra virgin olive oil.