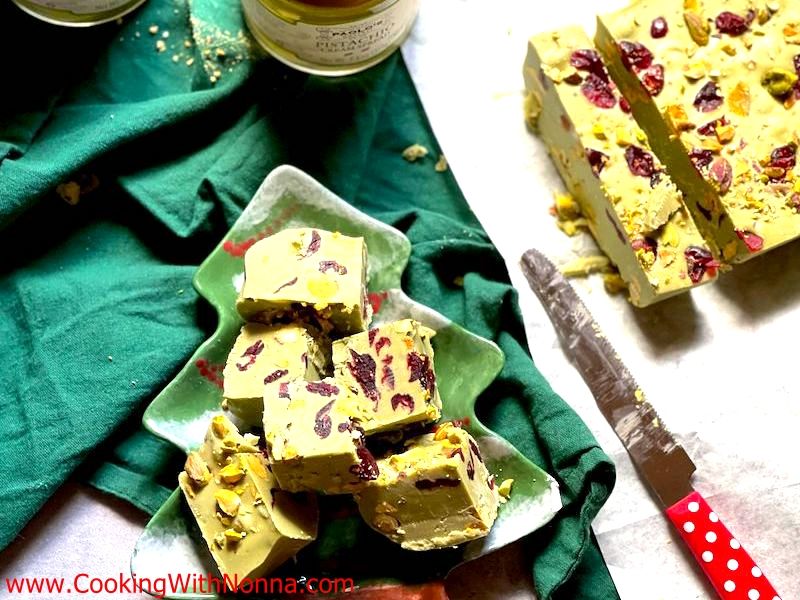 Ingredients
For 6 Person(s)
For the Fudge:
12

ounces

white chocolate, finely chopped. You can also use chocolate chips

15

ounces

pistachio cream

1

cup

chopped pistachios

1/2

cup

dried cranberries
Directions
Get your Pistachio Cream

HERE

Add the white chocolate to a heat safe bowl and melt over a double boiler while stirring until smooth.

Fold in the pistachio cream until completely incorporated, and then the nuts and dried cranberries.

Turn the chocolate mixture into a loaf pan lined with parchment and spread out evenly. I give the pan a few sharp raps on the counter to settle all the chocolate.

Let sit until completely hardened. I left mine overnight at room temperature, to speed things up you can also pop it in the fridge.

Use the parchment paper to lift out the fudge. Slice it into 2 inch chunks.